Elevating your CV: Tips for Contract Professionals
20 Nov, 2023
8 min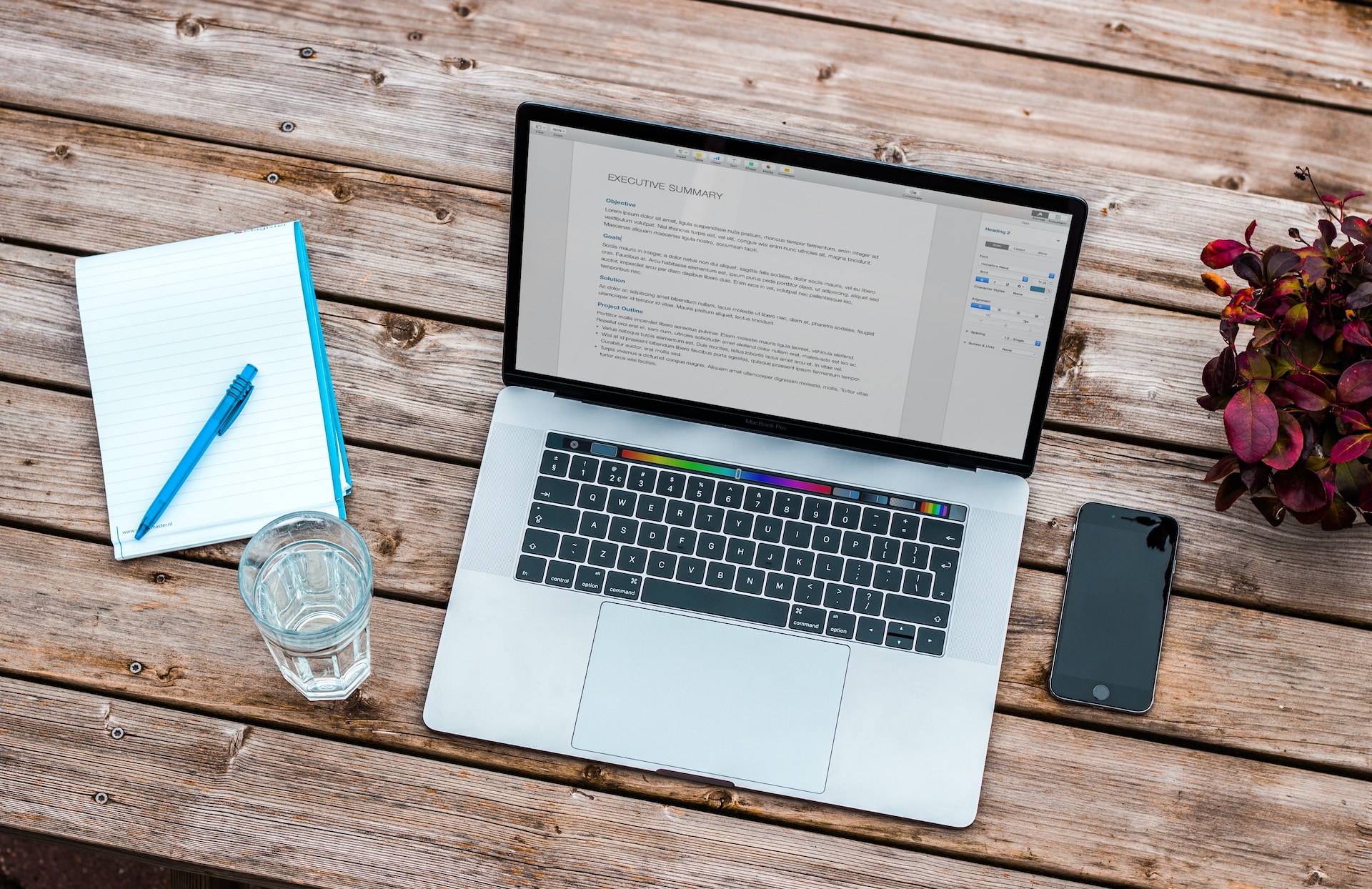 Within many of the sectors we hire for, we've seen strong growth in hiring contract professionals. The financial services market continues to invest in digital transformation, with many firms hungry for the talent that can lead them to enhanced revenue growth—whilst small, innovative, and tech-forward organisations continue to leverage contract professionals to bridge their skills gaps.
Indeed, the latest data has shown that technology managers and CTOs are struggling to discover the talent they urgently need, with 72% noting that they plan to increase contract hiring as 2023 goes on.
Whilst this guide will offer CV advice for contract professionals, we recognise that at this stage in your career, you don't need to hear the same old suggestions of "tailor your CV to the role" or "include relevant skills".
Instead, we'll offer you some pragmatic, actionable insights from the recruitment side of the hiring equation, showing you how you can optimise your application materials and secure that next lucrative position. After we've done this, we'll also offer you the ideal contractor CV template based on the five pieces of CV advice we've covered in the first section.
CV Advice for Contract Professionals
With 80% of CVs not making it past the screening phase for contract jobs and the average corporate job opening receiving around 250 applications, it's crucial to ensure that you hone your approach.
Whilst we'll take a closer look at the ideal contractor CV template in the next section, let's take a detour to explore five key pieces of CV advice that can help contract professionals stand out from the competition. We'll go into detail on each, explaining why it's important to consider it and offering guidance on how to ace its inclusion.
1. Keywords Matter for Contract Jobs, Too.
Much like when you're writing for the web, contract professionals would do well to remember that their CV will likely meet with an applicant tracking system (ATS) before it lands before a recruiter or hiring manager—and as a result, they should pay close attention to the keywords that they're utilising.
Rather than using a one-size-fits-all approach, you should be carefully tailoring your CV and application materials for the role and industry you're applying for. This might seem trite, especially if you're at a mid-to-high level, but it can't be stressed enough that—if you want your CV to land at the top of the pile—you should be extracting the relevant keywords and phrases from the job description and specification, and rewriting your existing expertise, skills, and experience to target these phrases and terms.
Of course, this should be done naturally, and our best CV advice when it comes to the language used is to avoid "stuffing" your supporting documents with these keywords, which will often be penalised. ATS software can often recognise synonyms, so try to leverage variations to keep the tone the same as the rest of your writing style.
Some areas to pay attention to are:
The technical skills requested
Industry-recognised certifications
Job titles
Company names, if they've been mentioned
Industry-specific terminology
Avoid acronyms in the first instance that you mention a specific keyword, especially where these are relevant to the duties and responsibilities that the role will expect of you. Likewise, ensure that you're placing the most important keywords for the role at the top of the page—with these sections often given more weight by the ATS.
Finally, the nuts and bolts of the matter: make sure that your CV is well-formatted and simple to navigate—especially important if you make it past the ATS since the hiring manager or recruiter will likely be starved for time and won't want to have to search for the information they need. And, importantly, make sure that it's in an ATS-friendly file type. It's likely always best to stick with a .docx or .pdf file, but when in doubt, reach out to the hiring manager for that position.
2. Showcase The Return on Investment (ROI) You Provided.
With LinkedIn's 2023 Future of Recruiting report highlighting that over half of in-house hiring teams have had their budget either decrease or remain the same over the course of the year—and rising costs and inflation causing ripples across the globe—it's more crucial than ever for contract professionals to highlight that they can hit the ground running quickly and begin providing a return on investment for employers.
This can be especially impactful within the law and finance sectors, where demonstrating ROI is a matter of course.
Whether your strategies have driven revenue growth, risk mitigation, or regulatory compliance, identify the key metrics—such as sales revenue, market share, or expense reduction—and champion them. The cost of non-compliance is high within these industries, so make sure to highlight the impact you had by referring to the state of affairs prior to your intervention.
Likewise, within financial services and FinTech, contract professionals can highlight how their investment decisions, volatility reduction efforts, and diversification initiatives helped to drive increased returns in comparison to industry-specific benchmarks.
With only 20% of candidates making it to the interview round, failing to highlight the return on investment that your previous positions created is a quick way to lose out to the competition—so instead of simply focusing on quantifying what you achieved, highlight the value you brought to your employer, whether in savings or higher revenue generation.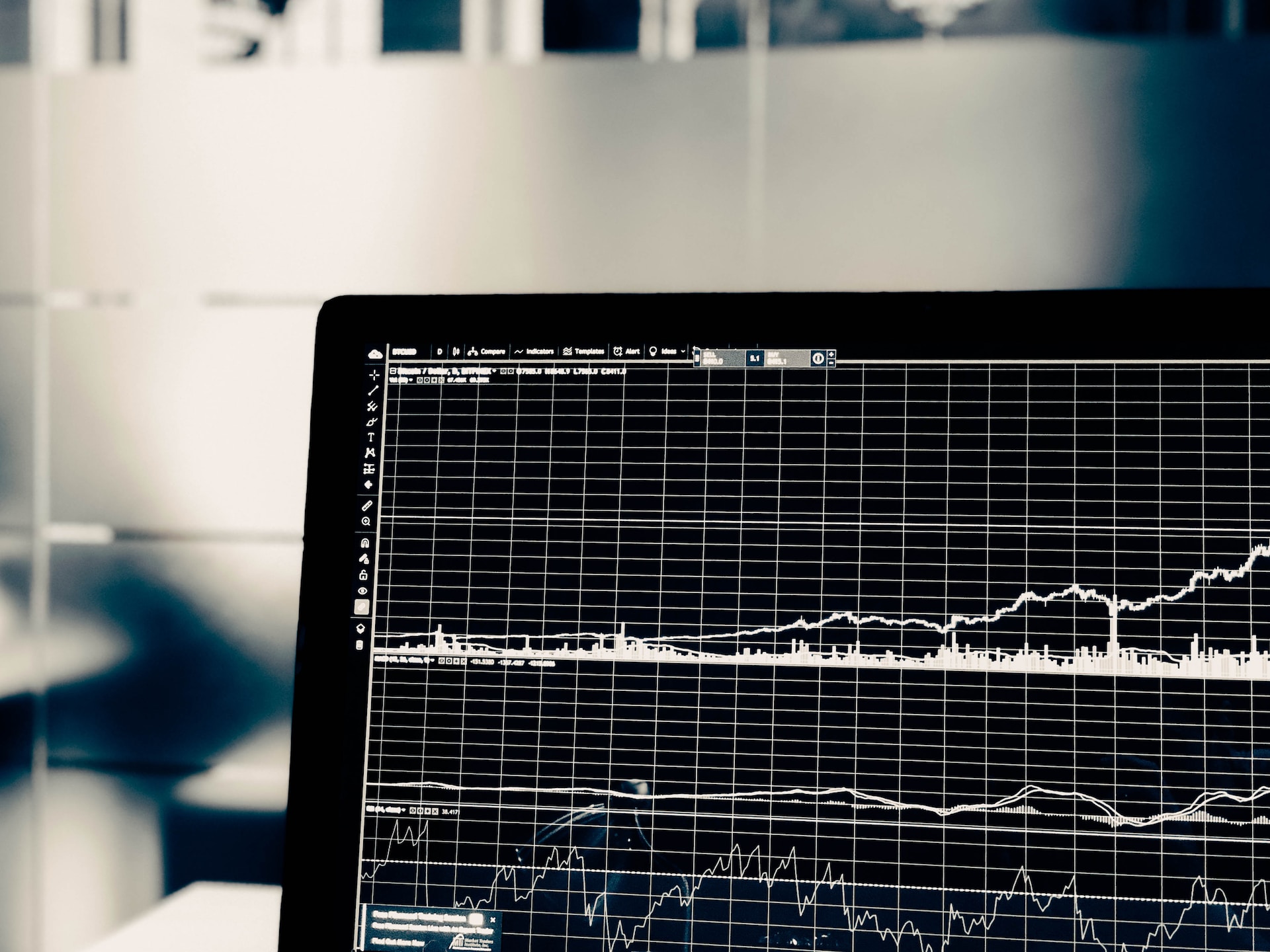 3. Highlight Your Key Projects.
For most—if not all—contract jobs, highlighting the key projects you've worked on is a crucial aspect of CV advice that's often forgotten.
Whether you're a developer, manager, technologist, marketer, lawyer, or finance expert, focusing on the advanced projects you completed can highlight your ability to meet a deliverable schedule and your ability to face and overcome the challenges that arise at this level of expertise.
Of course, this facet of CV advice for contract professionals ties closely into their ability to articulate the ROI that their placement provided.
For instance, a backend development expert can note a given project's impact on scalability, system performance, or security—whilst a marketer can emphasise those campaigns where the result was increased conversion and lead generation.
Fundamentally, it's important to summarise these projects in a way which will outline the strategic thinking and innovative tactics you leveraged to achieve long-lasting success, modify internal processes, or drive productivity within that placement.
4. Testimonials and Recommendations Can Go a Long Way.
When contract professionals are at the top of their game, they can significantly impact a company's profitability and productivity. As a result of this—and their often mid-to-high-level experience—securing an endorsement from a high-level figure or executive can carry weight during the evaluation phase of an application for contract jobs.
This isn't to say you should just place glowing praise front and centre. As with most things in our CV advice section, it should always be quantified—facts and figures are a more powerful endorsement than a generic statement on how easy you are to work with or how dedicated you are to your craft.
If you follow this rule, you'll naturally be strategically selective, choosing only those testimonials which support your candidacy and potentially back up the keywords you've carefully leveraged throughout your application materials.
Likewise, a strong referral can work wonders for contract professionals. Hires that come by way of recommendation are a strong indicator of ROI for employers, with 88% of business leaders rating them as the best way to source high-quality talent with the skills they urgently need.
5. Carried Out Pro-Bono Work? It Makes a Difference.
Whilst not necessary, voluntary or pro-bono work can help to set contract professionals apart from the competition during the application and evaluation stage.
You shouldn't list everything you've done in an honorary capacity but instead strategically rely on your prior experiences to highlight your commitment to the development of your professional skills.
Whether you're a lawyer, who's offered pro-bono work to support a community cause that's close to your heart or a marketer who's offered ad-hoc support to a charity, noting these on your CV can be an excellent way to showcase not only your technical and soft competencies but also your ability to make a difference beyond your day job.
Likewise, tech-focused contract professionals can highlight their work on Tech for Good-style projects. Contributions to open-source software, leadership and mentoring in community learning programmes, or donating your time to solve real-world problems can highlight initiative and an understanding of the bigger picture that a practice such as software development fits within.
The statistics bear out this aspect of our CV advice, too, with those who offer their skills and time on a regular basis through volunteering or pro-bono work 27% more likely to succeed in the interview phase and secure that next role, and 60% of hiring managers looking favourably upon volunteerism in a candidate's CV.
---
While contract jobs are rising, competition remains fierce for many positions—especially within the most lucrative sectors, such as finance and law. As a result, following our targeted CV advice will help contract professionals improve their chances of making an impression on the hiring manager or recruiter.
A contractor CV should be a clear, concise, and—perhaps most importantly—quantifiable document, specifying the metrics by which they've been able to exceed employers' expectations, outperform themselves in each new role, and regularly evidence their expertise to bring tangible benefit and ROI to a placement.
If you're interested in learning more about how you can drive your own value, see our Technology Salary Guide 2023 for more insights on what contract professionals in the various sectors we recruit for are able to secure in London and England's current markets.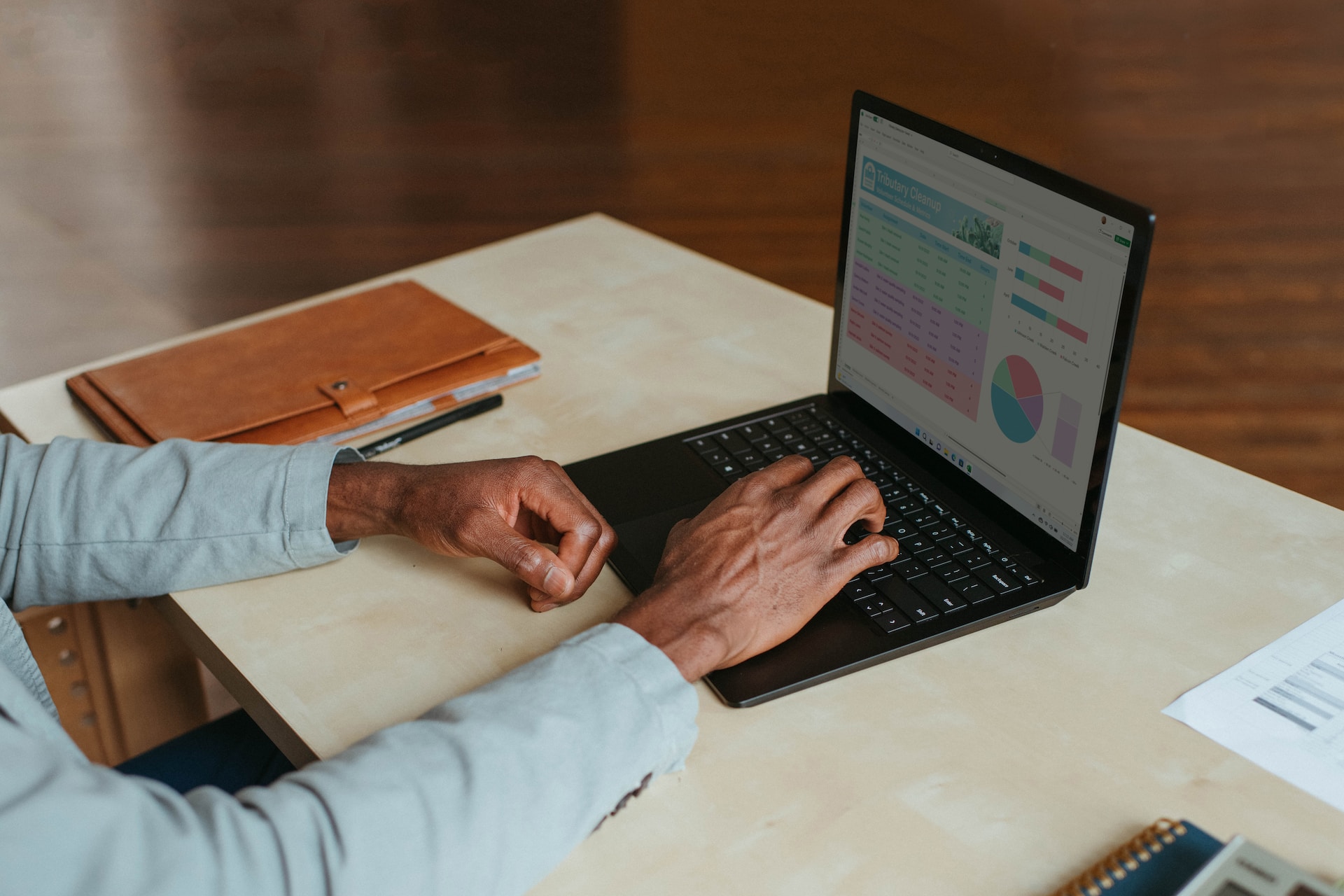 The Ideal Contractor CV Template
Now that we've understood the five crucial pieces of CV advice for contract professionals that we covered in the last section, let's take a look at what the ideal contractor CV template should look like.
1. The Header
It almost goes without saying, but include all your relevant contact information in the header. From phone numbers and email addresses to LinkedIn URLs, double-check these for any mistakes or autocorrections which may have made them incorrect.
Optionally, you can also include a concise, professional summary in the header of your contractor CV, which will allow you to utilise some of the keywords discovered in your research around the role and its responsibilities. This should:
Be three to four lines in length
Summarise your career goals and key skills
Utilise industry-specific jargon to maximise your chances of receiving a favourable assessment from the ATS
2. Professional Experience
Don't waste any time in listing your experience in reverse chronological order—and make sure that you include the following information for each role:
Title of position
Name of contracting firm or client
Dates of employment—month and year will often suffice here, but if you're unsure, make sure to check with the hiring manager
A concise description of the duties you were tasked with, the challenges you overcame, and the results you delivered, making sure to emphasise not only your contribution but the ROI it generated for the employer
Alongside your professional experience, you can also include the key projects you've completed or contributed towards, whether they're integrated into your professional experience or set within their own section. Again, there are some key pieces of information to include here:
The project name and client it was for
The duration you worked on the project
A brief description of its scope and how it relates to the organisation's goals
The specific outcomes and impact you helped to achieve
3. Education, Professional Certifications, and Training
You've likely written an educational section on your CV before, so we won't dedicate too much time to this—much like with your professional experience, make sure to list your qualifications in reverse chronological order, highlighting the class of degree received, the institution you studied at, and your graduate date.
Contract professionals often possess additional certifications obtained from training programmes or courses relevant to their field, so they can also list those here or—ideally—within their own section, highlighting any membership of professional associations alongside these.
4. Voluntary and Pro-Bono Work
If you've carried out any work on behalf of the community, an organisation, or an open-source project, this can be a great value-add for a contractor CV, so make sure to list them within their own section.
You can largely follow the format you took for your professional experience here, so use it to showcase your skills and the leadership experience you gained by participating in these projects. It can also be a great way to naturally work in some more of the keywords that the job description and person specification highlight, so ensure you're including anything relevant to the duties and deliverables that'll be expected of you in the contract jobs you're applying for.
5. Testimonials and Recommendations
If you've received any testimonials or recommendations that highlight the impact you've had in past contract jobs, you can choose to include them in their own section or alongside your professional experience. Just ensure that they're quantifying your experience with that organisation and that they're strategically reinforcing the skills and expertise you're claiming to possess.
6. Additional Information
Depending on the sector that you're applying to, a contractor CV can include a list of relevant publications, lecture presentations, or patents that you've attained over the course of your career, but you needn't be exhaustive here and omit anything that isn't relevant to the qualities and skills you're attempting to exhibit in relation to the contract jobs you're applying to.
---
As we mentioned in our first section, it's crucial that you ensure that your contractor CV is consistently presented, concise, and professional—font size and style can, of course, vary for headings, subheadings, and other structural elements, but it's best to stick to the designer's dictum: any more than two fonts can make a page uncomfortably busy, losing the reader's attention in the process.
Likewise, we'll reiterate that saving the CV in a format that will work with the recruiter or company's internal systems is important. PDFs are generally a good bet, as are .docx files, but if you're in doubt, reach out to the individual or team in charge of hiring for clarification.
Our contractor CV template will help you maintain a professional and up-to-date description of your skills and experience, emphasising not only your achievements but the revenue generation that you've been able to drive within your placements. It offers you flexibility, acting as a framework which allows you to quickly iterate alternatives for different contract jobs.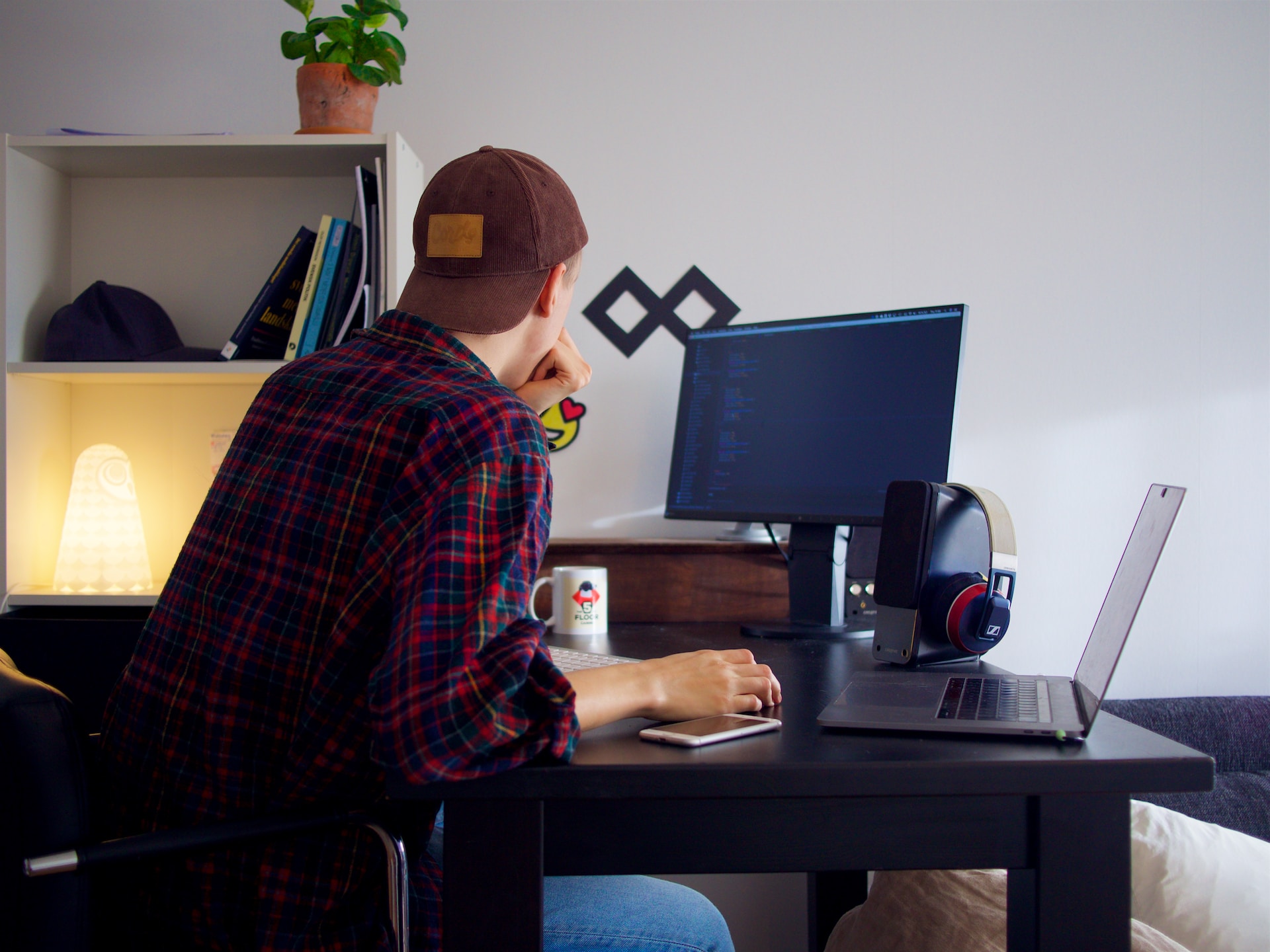 The Bottom Line
As demand for contract professionals continues to rise across various sectors, individuals in this field must differentiate themselves effectively. Our comprehensive CV advice offers a strategic approach to securing contract jobs in a competitive talent landscape.
By focusing on critical elements, such as optimising your contractor CV to the keywords found in the job description and person specification, showcasing the return on investment you've provided in previous roles, highlighting key projects that demonstrate your expertise, leveraging testimonials and recommendations, and optionally incorporating your pro-bono or voluntary work experiences, you can significantly enhance your chances of standing out in the eyes of hiring managers and recruiters.
Additionally, our ideal contractor CV template provides a structured, flexible framework for presenting your qualifications, professional experience, education, certifications, and more.
In today's competitive job market, contract professionals must craft clear, concise, and quantifiable CVs that not only detail their accomplishments but also emphasise their ability to deliver tangible benefits to employers. Following this tailored CV advice will empower you to make a lasting impression and secure lucrative contract opportunities in your desired field.
Experts in Recruitment for Contract Jobs
McGregor Boyall's consultants are specialists in connecting professionals with the latest exciting contract jobs, offering support for candidates in a range of disciplines, from finance and FMCG to IT, media, and the clean energy industry. We have a track record of working with market leaders, allowing contract professionals to access exclusive placements with organisations across the FTSE 100.
Contact us today to discuss your requirements and career goals.