McGregor Boyall Launches New Global Recruitment Website
10 May, 2023
2mins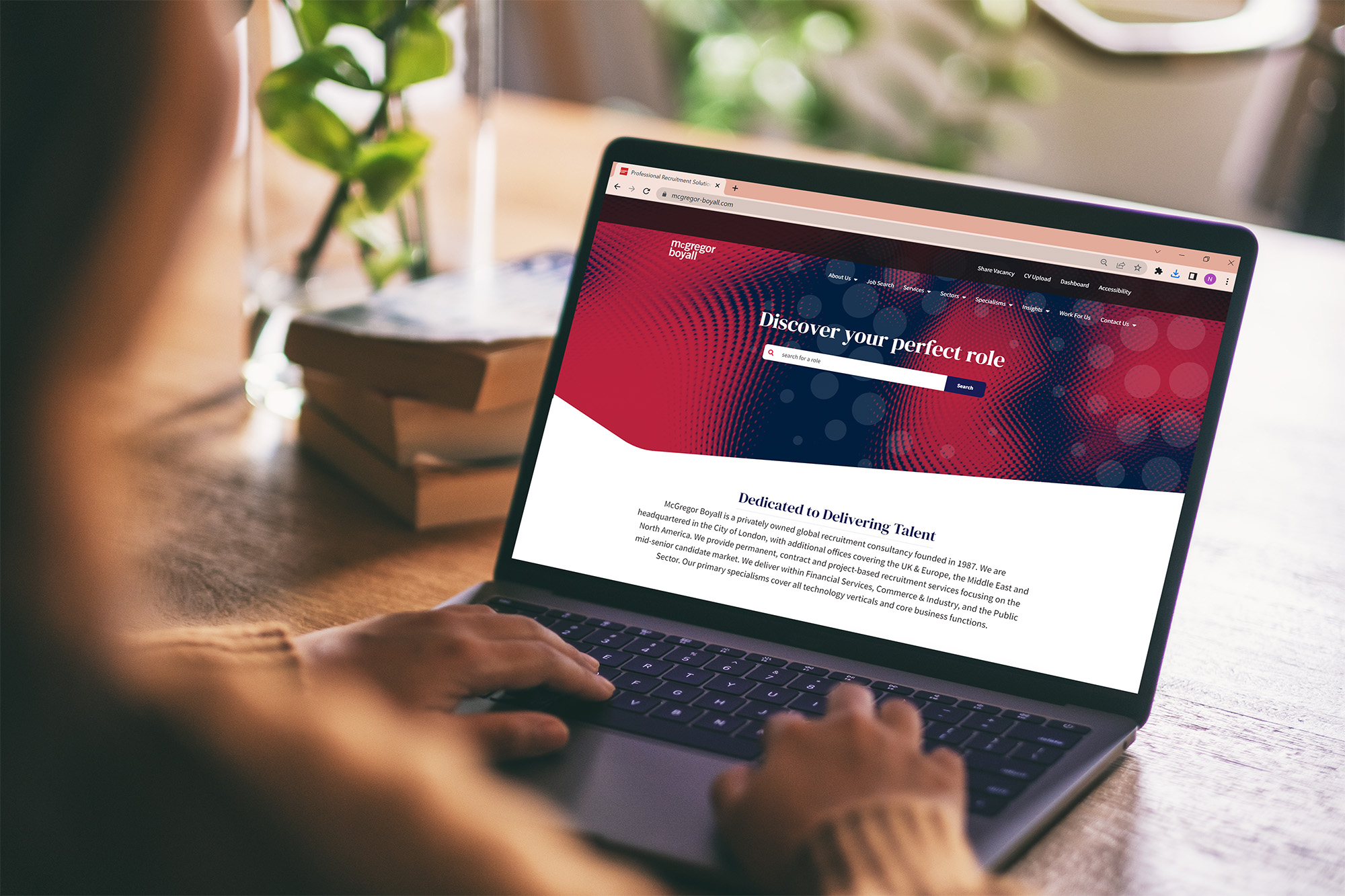 This week McGregor Boyall announced the launch of their new website featuring state-of-the-art application technology and integrated AI automation components to support the application process. The website is SEO optimised to improve its visibility on search engines and also includes Recite Me assistive technology, which removes barriers for those with neurological conditions from engaging with McGregor Boyall's content online. Alongside the technological advances, the website hosts a comprehensive library of supportive documentation and valuable market insights for clients and a dedicated contractor hub to support McGregor Boyall's current and future contractors.
The new site has been designed to align McGregor Boyall's online presence with their recent company-wide rebrand in 2022, and through investment in innovative technology, the new website will also provide a platform to offer the highest level of support to their candidates, contractors and clients.
McGregor Boyall believes that investing in its brand is investing in its clients and candidates, as the company will be in a position to equip applicants and partners with the best-in-class tech tools, providing them with an enhanced service to fulfil all of their recruitment needs. Lucy Frost, Managing Director, said:
"Investment in technology is key to ensuring that our company continues to deliver an effective and efficient service in an ever-changing recruitment market and the launch of our new website cements this strategy by making it fit for the future".
The project, which began in 2022 and was headed up by Associate Director of Marketing & Communications Nicholas Eveleigh, as well as Marketing Executive Bara Brodova, aimed to future-proof the firm's website and enhance the McGregor Boyall brand across the globe to reflect the company's international presence in the UK & Europe, the Middle East and North America. The concept was then brought to life by web developers Venn Digital. Nicholas said:
"We are delighted with the result. We wanted to be confident that our website reflects what our brand represents in 2023 and for the coming years and that it effectively communicates the added value McGregor Boyall can offer its clients, candidates and contractors. We believe that we now have a website which delivers this".
The website is live, so candidates can enjoy a streamlined, tech-assisted application process, contractors can start using the one-stop-shop contractor hub, and clients can access a wealth of market information.
Visit Mcgregor-boyall.com to take a look around.