Why Poland could be the place to relocate if you're looking for a higher salary
27 Feb, 2023
5mins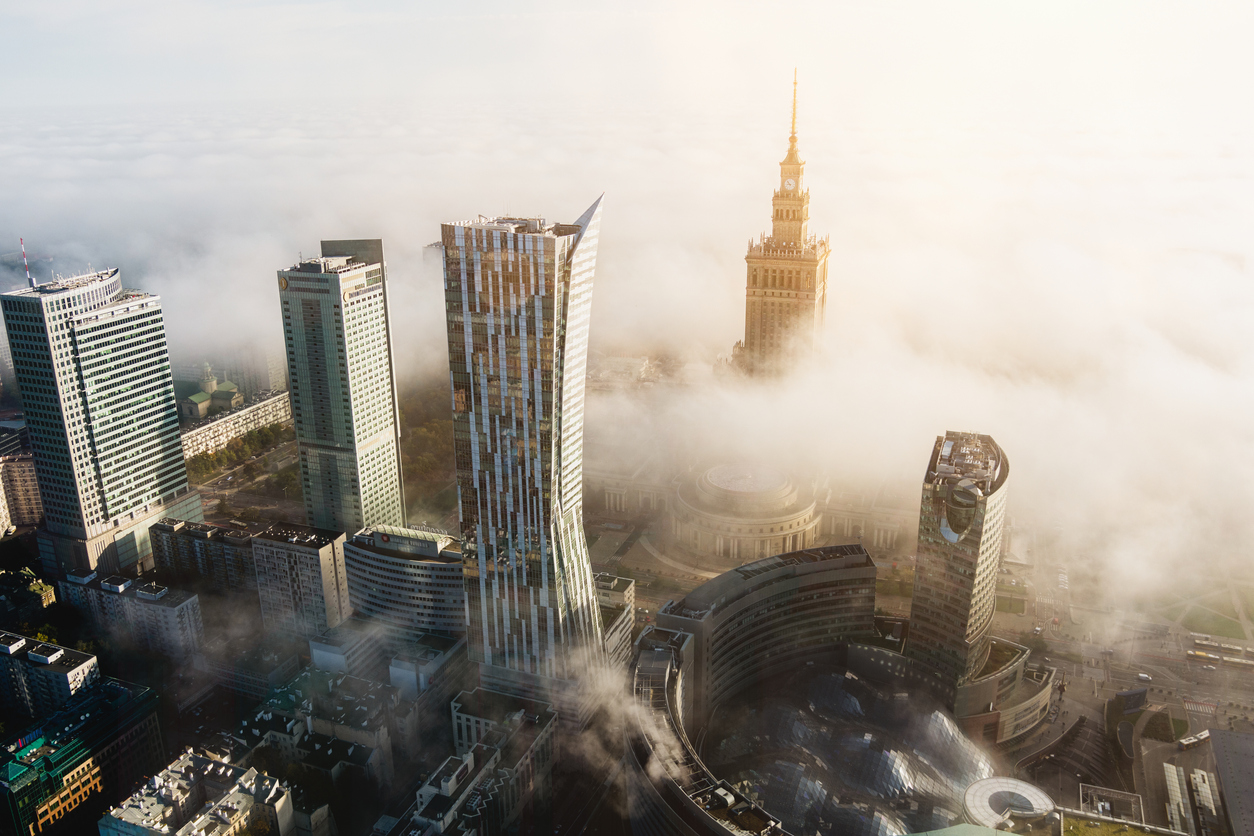 If you've ever thought about working overseas in an innovative country investing in infrastructure, which has a flourishing economy and a thriving global tech hub, then Poland could be the ideal destination.
In the past few years, the city of Warsaw, and the Eastern European country as a whole, are becoming known for exactly that.
Poland is swiftly increasing its profile on the world stage, now boasting the tallest building in the EU, the brand-new Varso Tower, which is to be primarily occupied by Google. In addition to Google and other Big Tech and start-up companies opening up operations in the region, which has become a renowned tech hub, the country is enjoying unprecedented economic growth and improved living standards for its residents. Most recently, this is beginning to be reflected in wage packets.
In January 2023, the Central Statistical Office reported that Poland's average corporate monthly wage was up by 10.3% compared to last year, with corporate employment rates also up by 2.2%. Furthermore, as the economy continues to grow and the job market remains buoyant, wages are predicted to rise by a further 5.9% by 2025, according to data collected by Statista.com.
Does it apply to all?
Pleasingly, improved wages are enjoyed by employees across the country. Since the start of the year, the Polish government have increased the minimum wage for all workers by just over EUR 100 per month to improve residents' prosperity and help people in Poland weather the storm of the current global recession.
However, like other countries worldwide, recent research shows that women in Poland still earn less than their male counterparts, with a wage gap of around 7.9%.
While this is disappointing news from a D,E&I perspective, the gap has been gradually closing over the past few years. It is also substantially lower than the average wage gap across the whole of the EU, which currently sits at 11.1%.
So Poland is going some way to address the issue and help attract and retain female professionals who deserve to be paid fairly for their contribution. Plus, of course, the overall 10.3% corporate rise in wages also applies to the pay packets of female employees in the country.
Poland could be an attractive option for professionals looking for a new challenge and could start being a destination of choice for those looking for an overseas role in 2023 and beyond.
If you are looking for a new tech role in Poland or a Polish tech company looking for some top talent, contact our local expert recruiters at McGregor Boyall today and find out how we can help you.