SWIFT payments and the potential impact of banning Russia
01 Mar, 2022
5mins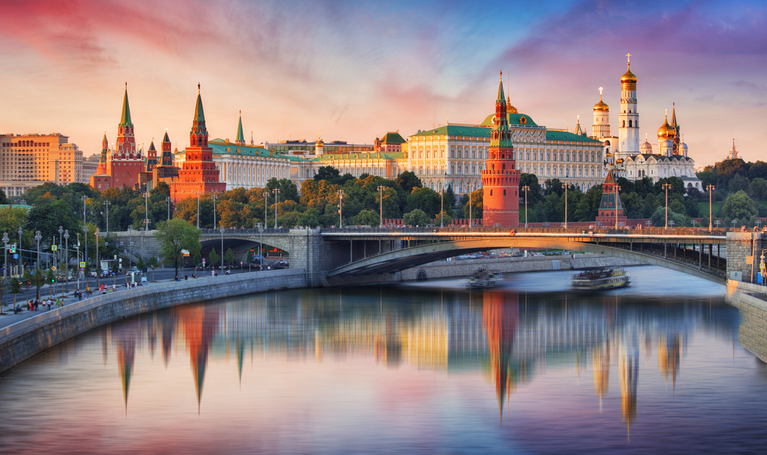 As war rages on in Ukraine this week, Western allies continue to impose sanctions on Russia to pressure Vladimir Putin and the Russian government into ending their invasion. One such measure is to ban Russia from SWIFT.
What is SWIFT
The Society for Worldwide Interbank Financial Telecommunication, SWIFT is a global payment messaging system that provides secure instant communications between financial institutions. It allows information about transactions to be exchanged real-time between over 11,000 banks in 200 countries, carrying around five billion messages per year.
Although SWIFT doesn't manage accounts or hold funds, sending payment instructions speeds up and simplifies the process considerably, especially in the case of cross-border transactions, which saves banks and businesses vast amounts of time and money.
The platform has existed since 1973 and is based in Belgium, overseen by the central banks of Belgium, Canada, France, Germany, Italy, Japan, The Netherlands, Sweden, Switzerland, the UK and the USA.
Why ban Russia from using SWIFT?
Excluding Russian banks from using the SWIFT system will harm their ability to operate globally, adding time and cost to their transactions.
EU Commission President Ursula von der Leyen said, "Cutting banks off will stop them from conducting most of their financial transactions worldwide and effectively block Russian exports and imports". US officials added that the EU, UK and US agreement to ban several critical Russian banks from using the platform "were framed to send the Ruble into free fall and promote soaring inflation in the Russian economy."
And according to CBS News, the strategy seems to be working, with the Ruble falling about 30% against the dollar on Monday, making it worth less than 1 US cent. This sudden devaluation will have a knock-on effect on the Russian economy, meaning Russia will likely see a sharp rise in the cost of imported goods that the country relies upon, a hike in the price of overseas travel and currency exchange, and a reduced demand for Russian exports.
Sadly those who will suffer most are the Russian people, many of whom oppose the war themselves, as they see their wages decline in worth and the cost-of-living rise along with the rate of inflation, but this will only aid the effectiveness of the sanctions by reducing public support for President Putin in his own country in addition to damaging the Russian financial system long term.
The measure has been proven to work in the past, with Iran being the only other country to be banned from Swift. It was excluded in 2012 as part of a package of sanctions associated with its nuclear programme and saw almost 50% of its oil export revenues lost and 30% of foreign trade.
What is the potential broader impact?
While Boris Johnson calls for the ban of all Russian banks from SWIFT, some EU countries, including Germany and France, have been slightly less enthusiastic about the idea. Although they fully support the cause, there are concerns from many EU countries who rely heavily on Russia as their primary provider of oil and gas. They fear finding alternatives and their ability to control energy prices that have already risen globally this year.
In addition, there are concerns from businesses worldwide for whom Russia owes money as to how they would be able to retrieve their funds, with some observers suggesting that the risk of creating chaos in international banking is just too significant.
So, what happens next is uncertain, especially as Putin's actions are unpredictable. If the war continues, there is a strong possibility that Russia could be banned from SWIFT entirely, causing a ripple throughout the financial world for a long time to come.
*The information contained in this article is for general information purposes only. McGregor Boyall provides the information, and while we endeavour to keep the information up to date and correct, we make no representations or warranties of any kind, express or implied, about the completeness, accuracy, reliability, suitability or availability with respect to the article or the information contained in the article for any purpose. Therefore, any reliance you place on such information is strictly at your own risk.
Through this article, you can link to other websites that are not under the control of McGregor Boyall. We have no control over the nature, content and availability of those sites. The inclusion of any links does not necessarily imply a recommendation or endorse the views expressed within them.