The Top 5 Benefits of Contract Recruitment
28 Sep, 2023
7 min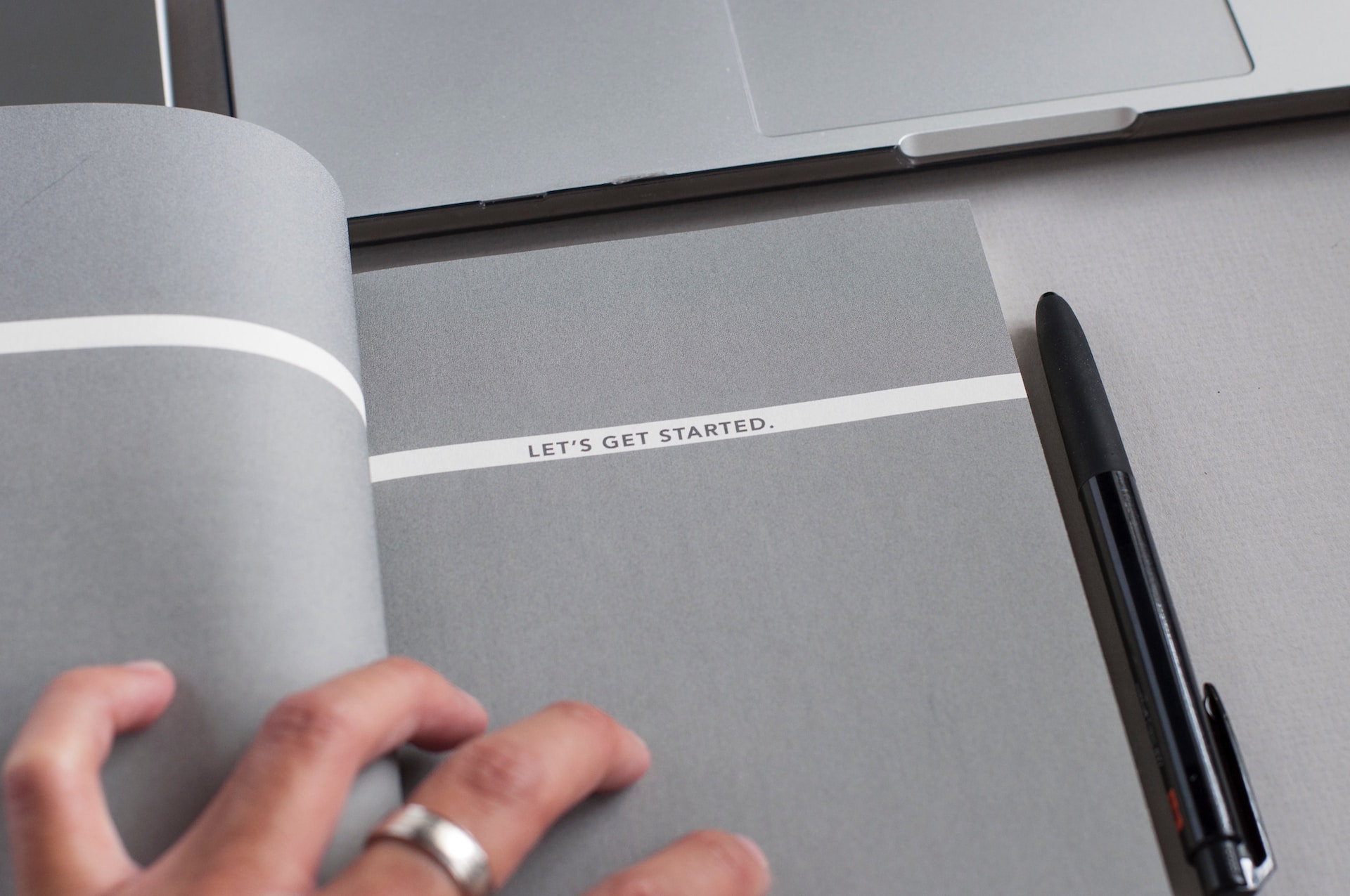 Contract recruitment is on the rise in industries across the globe. From the law industry to HR and marketing contract jobs, these roles allow employers to quickly respond to the shifting and uncertain nature of the economy and broader consumer demands. In the United States alone, companies hire an average of 14.5 million workers for interim and contract jobs each year, with almost three-quarters of these temporary employees working full-time.
This guide looks closely at how contract recruitment provides businesses with flexibility and adaptability, before we explore the range of fields in which contract jobs can significantly impact productivity and efficiency. Alongside this, we'll discover the five benefits that engaging with contractors provides for businesses, from empowering business change and transformation to reducing operating costs.
How Can Contract Recruitment Provide Flexibility and Adaptability?
Contract recruitment allows businesses across several industries to scale their existing workforce up and down as projects and requirements dictate. Ideal for temporary staffing needs, contract jobs are useful for organisations that require additional or specialised support over a specific period of time, enabling managers to allocate personnel effectively—ensuring core business functions continue to receive the same attention whilst outsourcing specific tasks.
In the United States alone, independent contractors contributed $1.3 trillion to the nation's economy in 2021. Across the world, there are signs that organisations are utilising HR, legal, and marketing contract jobs to gain access to a significant pool of talent and bridge their skills gaps with the fresh perspectives that contractors bring to the table.
At the same time, contract jobs provide an opportunity for business leaders to adapt to evolving markets and consumer demands, allowing them to embed new processes and technologies into their workflows. By not committing to long-term employment contracts, organisations can adjust staffing based on feedback from the business landscape.
Contractors reduce the risk of a bad hire—which can be as high as 30% of a candidate's first-year salary—since the length of your partnership with a contract employee can be as long as required, whether that's the length of a well-defined project or a contract-to-permanent arrangement.
If you're interested in learning more about how technological advancements are driving advances in hiring, see our guide to The Future of Digital Recruitment: Emerging Trends and Strategies for an in-depth exploration into how businesses are leveraging automation tools, conversational AI chatbots, and document verification tools to enhance their ability to acquire and retain talent.
The Diverse Areas in Which Contract Employees Can Make an Impact
Given the growth of technical skills gaps in a number of professional fields, employers are increasingly turning to contracting to connect with candidates who can help them seize new opportunities or enable them to continue focusing on core business areas.
Given that two-in-five—or 42%—of employers report hard-to-fill vacancies that are disrupting business success, contractors can often possess the key to continued profitability and productivity.
Contract recruitment offers a range of benefits for a number of professional services, media, human resources, law, and finance industries, including:
Marketing Contractor Hiring
Marketing contract jobs can be as specialised as a project dictates. Whether it's copywriting, video content creation, market research, or campaign management, contract recruitment enables agencies and businesses alike to connect with candidates with expertise in all aspects of digital marketing.
This can assist companies in driving traffic to their website or those of their clients, generate leads for sales teams, and increase the quality of conversions.
HR Contract Jobs
Whether you require additional assistance with training and development, the implementation of new systems, policies and procedures, compliance support, or employee relations, HR contract jobs allow you to ensure you've got expert guidance and can comply with all employee-related regulations.
Alongside this, contract recruitment can help you carry out analytics and reporting tasks, giving you valuable insights into employee engagement and performance metrics.
Law Contract Recruitment
From legal research to contract drafting, and regulatory support to risk management, contract legal jobs enable you to gain assistance during periods of high-volume work, allowing your permanent staff to continue to focus on their other duties. Contractors can assist with analysing case law, trial preparation, data management, and compliance filings.
Financial Services Contracting Jobs
Contract recruitment specialists can connect you with experts in banking and finance, supporting you with all of the core duties within the financial services industry. These duties can range from tasks relating to mergers and acquisitions to risk mitigation and data management and analysis, much like in the case of contract legal jobs.
Media, Entertainment, and IT Contractors
Similar to marketing contract jobs, contract recruitment in the IT, media and entertainment industries can provide short- and long-term support for analysing and reporting audience data and production and post-production support in areas such as video editing and sound design.
Contractors can even provide additional talent and event management services, including casting, contract negotiation, venue selection, and promotion.
Whether they're working with lawyers, data analysts, or HR experts, contract recruitment offers business leaders and hiring managers across a range of sectors with a number of advantages, as we'll explore in our next section.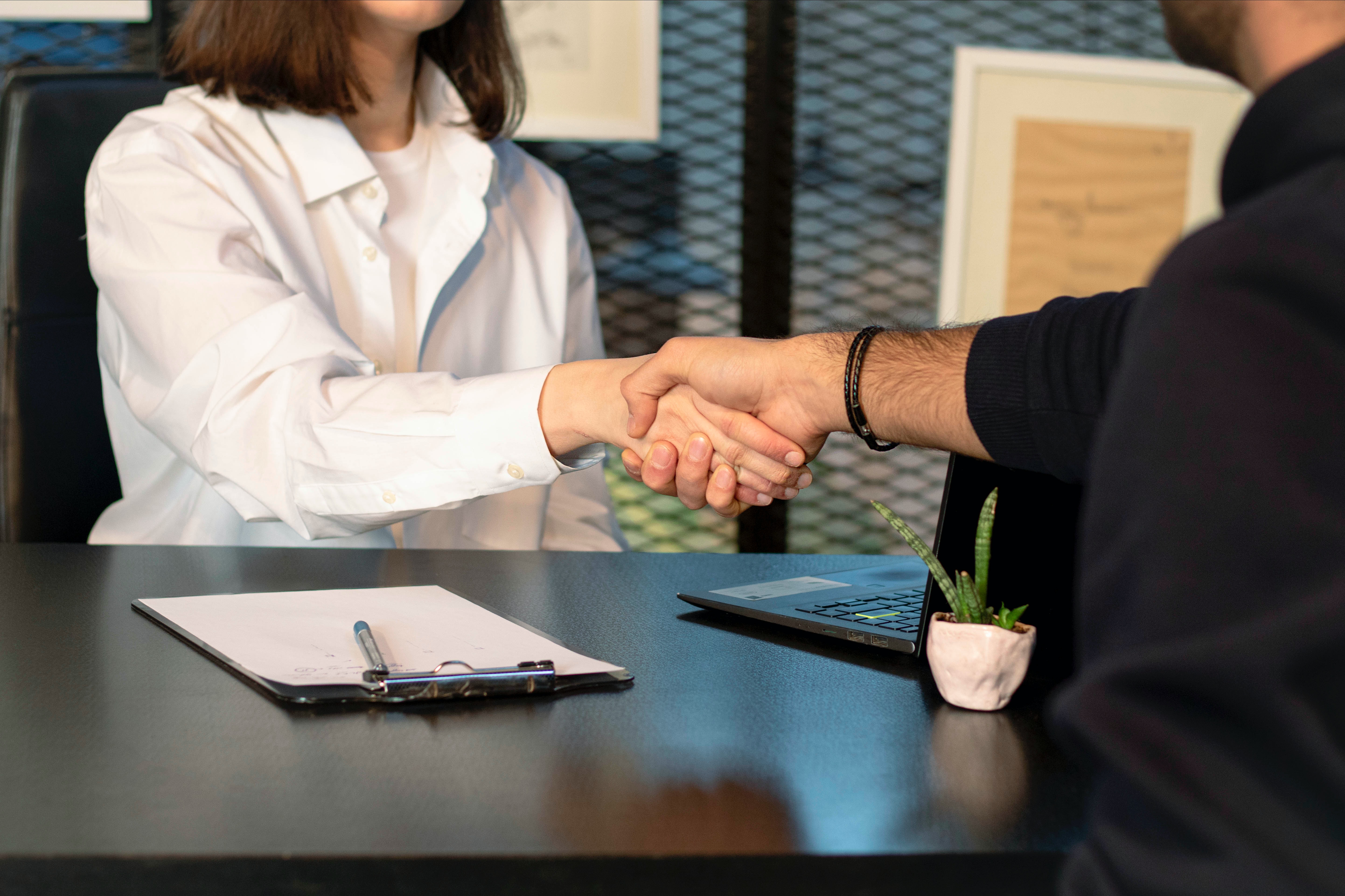 Contract Recruitment: 5 Benefits For Business Leaders
So, now that we understand the impact that contract recruitment can have on a business's ability to adapt to the changing conditions of an uncertain market and the subsequent shifts in consumer demand, we can look in more detail at the five benefits that contracting provides to hiring managers and business leaders looking to grow their profitability and efficiency.
1. Empower Business Change and Transformation Initiatives
Specialist contract recruitment agencies are able to provide companies with access to experts in business transformation. These contractors can quickly understand the need for transformation within an organisation, and support change projects across businesses and their brands.
Whether it's digital transformation initiatives or deeper organisational restructuring and process improvement, contract hiring specialists can connect hiring managers with the right talent to navigate the complex landscape of business transformation.
Providing personalised and cost-effective solutions, contract recruitment experts can assist business leaders in achieving their goals by supplying change management consultants, leadership coaches, project managers, and legal professionals who can empower businesses and enable them to keep pace with shifting customer and market demands.
2. Gain Rapid Access to Talented Candidates
A significant benefit of contract jobs is that providers often have candidates prepared to take up their next post with immediate availability. Given their established and extensive experience in their fields, these professionals can hit the ground running, enabling businesses to onboard them swiftly and start seeing results.
Contract recruitment streamlines the complexities of the hiring process, since the provider will engage candidates for a clearly defined duration. This enables the application and interview stage to be run efficiently, focusing on the precise skills and competencies that are required to successfully achieve the goals of a project.
3. Reduce Operating Costs
Contract recruitment provides a cost-effective solution for hiring managers looking to bolster their existing workforce or plug skill gaps for the duration of a clearly delineated project. Instead of requiring investment in permanent employees—alongside the additional costs of onboarding, training, and the additional benefits and perks that attract candidates to permanent roles—contract jobs help businesses reduce these overheads.
At the same time, engaging candidates for marketing, legal, or HR contract jobs enables business leaders to quickly scale their workforce to address demand during peak periods, reducing the costs associated with under-or-overstaffing.
Contract recruiters can quickly identify and recruit individuals with the competencies required to meet immediate business requirements from their extensive networks of active and passive candidates, reducing the usual expenditure of promoting a vacancy, and the costs associated with long-term employee development and progression.
4. Temporary Staffing for Specialised, Time-Limited Projects
The flexible staffing solutions offered by contract jobs give businesses the ability to quickly engage candidates for specialised roles that may otherwise have little scope for advancement as a permanent role.
Whilst recruitment for such a position can prove challenging when trying to engage candidates looking for permanent roles, contractors are specifically seeking these short-term appointments, allowing businesses to complete projects in a timely and cost-effective manner.
This is especially true in the case of complex roles, such as in the case of legacy software support within the financial services industry. Whilst it may make little sense to hire a dedicated COBOL developer to maintain the mainframes that run banking software on a permanent basis, contracting one for a specific period of time allows you to bring valuable abilities to the table for exactly as long as they're required.
5. Conduct Trials Prior to Permanent Hiring Decisions
Contract recruitment enables businesses to conduct live trials prior to permanent hiring decisions in a risk-free manner. Contract-to-hire arrangements enable hiring and line managers to assess cultural fit and mitigate the risk of a bad hire by enabling the assessment of the contractor's capabilities and performance.
This kind of opportunity to 'audition' for a role is one significant benefit of contract jobs, allowing candidates to exhibit their skills and experience in a real-world setting, testing suitability for the company and position before extending a formal offer of permanent employment.
Once a candidate has made a positive impression, your contract recruitment provider can also help you to craft and extend an enticing offer of employment, and ensure that a mutually beneficial contract is in place.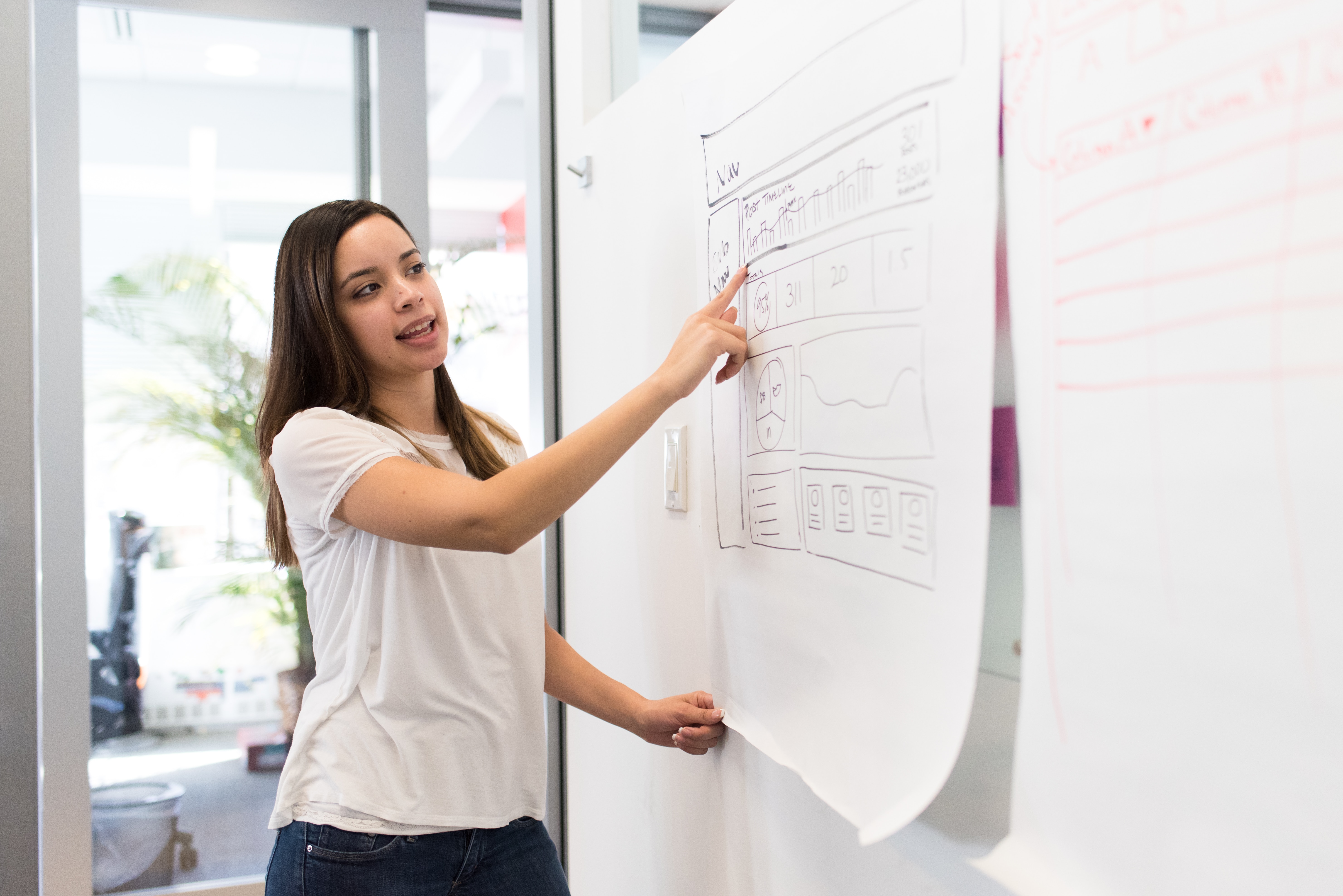 The Bottom Line
Contract recruitment facilitates business resilience and efficiency, particularly in today's uncertain economic landscape. It can be leveraged across a range of industries, from law to marketing, with contract jobs offering a dynamic response to evolving consumer demands and shifting project requirements.
This flexible model empowers businesses to swiftly scale their workforce and seamlessly access a diverse pool of specialised talent, whether they're looking to fill their legal, marketing, or HR contract jobs. The advantages of contract recruitment can be applied to business transformation, short or long-duration projects, or the use of trial periods before hiring a candidate for a permanent role.
The strategic approach that contract jobs enable not only streamline the hiring process, but also offers business leaders bespoke solutions to their most complex challenges. As organisations continue to seek strategies that foster growth and resilience, contract recruitment stands out as a vital tool, bolstering profitability and cost-efficiency in an increasingly dynamic business environment.
Experts in Sourcing Talent for Contract Jobs
At McGregor Boyall, we're specialists in providing contract recruitment solutions for a wide range of sectors, helping to drive business transformation and productivity enhancements for our clients. We've worked closely with FTSE 100 organisations, placing contractors that have gone on to provide ongoing project support. We support you through the entire hiring process, ensuring you connect with candidates aligning with your business goals. Contact us today to learn more about our services.