What does the future hold for returning to the office?
23 Feb, 2022
5mins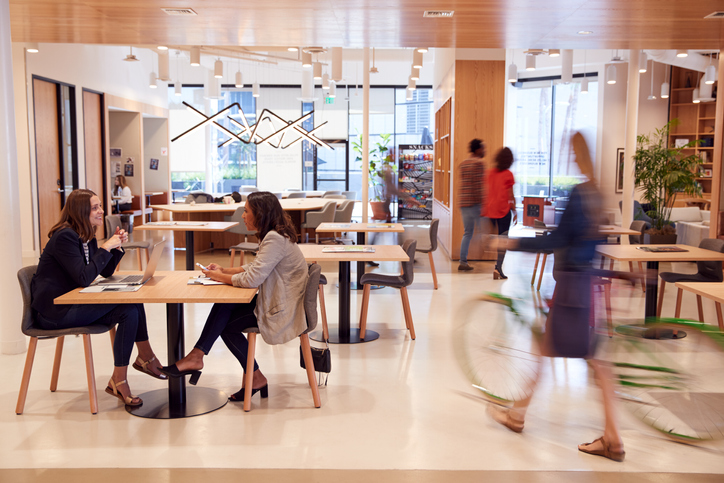 All UK Covid restrictions are to be scrapped this week; what does this mean for returning to the workplace? Since the end of the 'Plan B' rules in January, people have been able to return to the office, but that doesn't necessarily mean they want to or that office work will return to the way it was before the pandemic.
There seems to be a difference of opinion amongst organisations on the best way forward. Some companies, like Goldman Sachs, are going with an 'office first' approach, insisting that staff are present in the workplace for the majority of the time. Many businesses, such as Citi Bank and Amazon, have embraced the hybrid working model. In contrast, other companies, including Shopify, have found remote working so effective over lockdown that they opt to stay with it as their default.
Of course, employees have something to say about the situation, with just 3% of white-collar workers wanting a total office return according to Bloomberg and a vast 97% of workers surveyed last summer favouring some form of hybrid or remote working. Workers have some sway here too. As the 'War for Talent' rages on, candidates can be picky about whether they accept jobs that don't offer flexible working opportunities.
What are the options on offer?
It would seem that companies are adopting an array of flexible models, including:
Office-first - This is where the office is the primary workplace with a bit of flexibility, operating much like pre-Covid arrangements
Remote-first - Mainly home-based with minimal exceptions where there is a requirement to be on-site if physical presence is necessary
3-2 Hybrid Model - Exactly as the name suggests, it's three days in the office and two days remote working or vice versa
Office occasional - Assigned office day (or days) where an employee's physical presence is needed - for example, a designated day where company meetings or training are held
Designated WFH days - The opposite of 'occasional office', this is where employers allocate a day (or days) where staff can work from home, e.g. 'Quiet Fridays' where people are encouraged not to schedule meetings or other 'in-person' events.
Find out which well-known businesses are choosing which workplace strategies here.
How to decide which model to adopt
Each organisation is different, with varying requirements for how much people need to be physically present to do their jobs, as well as considerations of how much a company requires employees to be on-site to retain a sense of company identity and corporate culture - something which many businesses, including US biotech giant Genentech, have been focusing on in recent months to address the issue of how to retain company culture when the office isn't centre stage.
There are some apparent advantages to remote working, including better work/life balance for employees, environmental benefits of limited travel and reducing the cost of office space. Equally, there are advantages to being in the office too for fostering closer working relationships and team building, ad-hoc brainstorming conversations and formal meetings, especially with clients.
Many companies are leaning towards a format with designated days in the office to have the best of both worlds. Assigning at least one set day can ensure a vibrant work environment for the day's staff are 'in' while allowing employees the flexibility they have come to expect in the post-pandemic world. This considered approach to hybrid working allows for a mix of social interaction and flexibility, avoiding any potential issues created by groups of people being 'in work' and groups who are always remote or only in when others are not.
As we look to the future, it would appear that the idea of 9-5, Monday to Friday, is a distant memory and unlikely to return any time soon, replaced by a more flexible, people-focused workplace where companies and employees decide how much they need to be in the office to get the right balance for a successful and productive business.
If you're looking for a new flexible role or if you have some great hybrid opportunities to fill at your organisation, talk to our expert recruitment team to find out how McGregor Boyall can help you.