The rise of Digital Marketing and its impact on recruitment within industry
01 Jun, 2022
5mins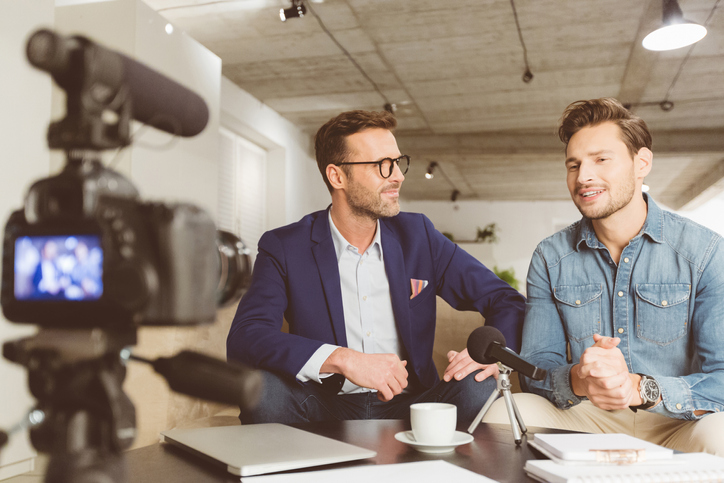 Establishing stable ground in a world still adapting to the effects of the pandemic is no easy feat. The cost of living has increased, and the need to hire has been a balancing act for most companies during these uncertain times. Having recruited and worked with numerous clients and candidates pre and post-Covid, this article provides a snapshot of the changes we are seeing within the world of Digital Marketing.
Digital marketing has evolved considerably in recent years within social media, SEO and content production, leaving many marketers clambering to catch up with technological developments. Equally, this speed of progress is creating an issue for companies looking to grow their digital teams but can't find individuals with the expertise to fulfil the roles.
What Digital Skills are in demand
As almost everything moved online during the pandemic, the advancement of online marketing accelerated exponentially to keep up with customer demand and keep companies in the business. For instance, 28% of UK consumers actively used social media platforms to look up brands during 2021, so the need for engagement on platforms such as Instagram and TikTok has become vital for brand building, as has the need for expert marketers in this area with the skills to facilitate customer engagement and help give businesses a competitive edge.
Marketing Week reported that last year saw a sharp increase in demand for marketers with social media skills, including; social media advertising up by almost 46%, proficiency in Instagram increasing by just under 30% and social media optimisation and knowledge of LinkedIn both growing by around 26%.
Aside from social media, according to recent research, some of the other top skills in demand for digital marketers in 2022 include UX/UI Design, Video Marketing, Cloud Computing and Content Marketing, which includes keeping up with Google's ever-changing algorithms for SEO.
In addition, digital experts are needed for creating and implementing marketing strategies, but Data Analysis has also become a skill in high demand. Around 80% of marketing roles now include some analytics to be part of the job description as companies strive to understand better their customer's behaviour to tweak and test campaigns to gain the best chance of virtual engagement.
Our in-house team of recruiters have seen an increased need for marketers with skills in Customer Segmentation so that brands can create better personalisation to attract a greater reach of customers (especially Gen-Z) and Agility to allow brands to make faster decisions and ensure quicker go-to-market.
How to combat the skills shortage
As organisations look to build their digital marketing talent pool, all these expanding specialisms seem great in theory, but with 53,500 new marketing positions becoming available in the UK alone last year and over 18,000 unfilled executive marketing roles, it would seem that companies are struggling to find digital marketing experts with the right skills to fill the roles they have on offer.
The war for talent is affecting all industries, with skills gaps opening up across various professions, degree courses have been delayed, and in-post training in new skills has not occurred due to Covid. To attract and retain the best talent, part of the solution can be for companies to review their recruitment and retention strategies, such as policies on flexible working and other employee benefits.
However, the key to closing the marketing skills gap may lie in finding intelligent and capable individuals who can learn quickly and are keen to take on a challenge. It may not be so important for these candidates if they already possess the new skills needed in the digital marketing world, as they can be upskilled once they have been onboarded. This can apply to both graduates who are keen to learn but lack experience and more seasoned marketing professionals who are talented in their field but have not been exposed to new tech areas.
In the current job market, finding an exact match for a digital marketing skillset can be a bit of a needle-in-a-haystack exercise, but recruiting talented professional marketers who possess some of the skills for the job and the ability to be upskilled can provide companies with a solution. These candidates fill skills gaps in the short term, but businesses may also find that the option of upskilling also improves retention rates as employees will recognise that the company has invested in them, which may make them feel more valued and less likely to look around for other opportunities.
What does the future hold
Another benefit of taking on adaptable marketers who can be upskilled is that it can help futureproof a business. With the rise of AI, experts predict that by 2025 many of the tech tasks for which new skills are needed now may be automated to a large extent, and other marketing skills that robots cannot replicate will become more critical. While marketers will still need broad digital knowledge, expertise in other areas, such as presentation skills, emotional intelligence, and creativity, will likely come to the fore. They are all functions that need to be carried out by human beings.
This mixture of digital skills and the ability to analyse, empathise and communicate effectively is likely to be the driver for innovation in the marketing arena moving forward, and those individuals who are capable of learning new skills on the job and the companies willing to train them up could emerge as the ones who enjoy the most success in years to come.
If you're looking for your next marketing role or need the right marketing talent to join your team, contact McGregor Boyall today and find out how our expert recruiters can help you.