How investment in green technology is creating new career opportunities
07 Dec, 2021
5mins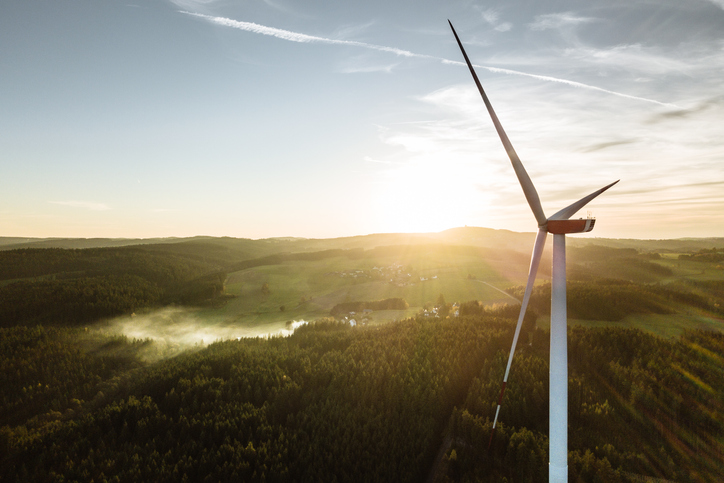 Green technology as a business sector has been around since the late 1990s, but recently, investment in the industry has started to grow at an exponential rate.
According to current market research, venture capital funds are expected to complete $ 7.7 billion worth of green technology transactions in 2021, increasing by $ 6.7 billion compared to 10 years ago. In June, JP Morgan launched not just one but three green sustainability funds.
With so much importance now placed on environmental issues, many investors have recognised that what's good for our planet could also be good for business.
Announcements like the one at COP26 last month, whereby world leaders from 40 nations, including the UK, US and China, agreed to make green tech cheaper than alternatives, will help drive down the cost of green technology through economies of scale. Considering that the countries who have signed up control over two-thirds of the global economy, this could attract some pretty sizable investment in the industry, increasing production and creating more career opportunities.
So, what does all this mean if you're looking at a career in Green Tech? What options are available, and which paths should you follow for a sustainable future for yourself in every sense of the word?
What counts as a Green Technology job?
Green Tech roles use technology and science to create environmentally friendly products or services to help organisations improve performance while simultaneously reducing costs, energy consumption, waste, and adverse environmental effects.
Protection of the environment is central to Green Tech jobs and focuses on repairing damage already done to the environment in the past and conserving the Earth's natural resources.
Green career options for Tech professionals
There are many growing areas where tech professionals can help the transition to a low-carbon economy for all. Here we share a few examples and give you an insight into what they involve:
Data Science - is an area where technology is being used to predict the future of climate change. Large organisations are starting to factor in climate change's impact on their business's future prosperity. They are employing Green Tech companies like ClimateX to help them identify risks to their assets and infrastructure caused by climate change.
Carbon Efficiency Software – Software developers are turning their hands to help the planet. Programmes are constantly being created and refined, enabling companies to automate data collection to report on their carbon footprint and sustainability. With increasing pressure on businesses to comply with new government legislation, this software allows for quick and accurate reporting, helping companies stay compliant.
Green Tech Consulting – Green Tech-consultants bridge the gap between innovations in green technology and the organisations that can benefit from using them in both the private and public sectors. The role can involve account and project management for various clients, from start-ups looking to be green, multi-nationals who want to improve their green credentials, or government departments tackling large-scale environmental issues such as sanitation or agriculture. Green-tech consultants focus on a range of areas depending on their client's needs, including strategy development, market research and supply chain procurement to ensure the green products and services they recommend are market-ready and scientifically proven to deliver practical results.
Social Marketing – Creating digital campaigns for behavioural change is another growing area in the job market. This sort of work, usually carried out within a marketing department or agency, involves producing a sequence of digital communications for social media, e-communications or other digital platforms that move a target audience from awareness of an issue towards a behaviour resulting in a specific outcome, in this case, a clear 'Green' outcome. The campaigns could be aimed at corporate or consumer markets, depending on the client.
If you're looking for your next career move and would like it to be environmentally friendly, talk to McGregor Boyall today and find out how we can help.