Is it getting easier to be an Expat working in Dubai?
07 Dec, 2022
5mins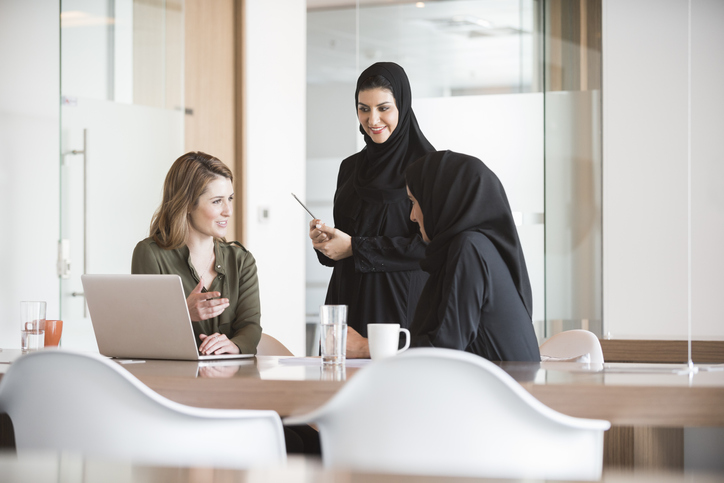 Living and working in the luxurious surroundings of Dubai is fast becoming an attractive proposition. Between the opportunity to work a 4-day week, the chance to relocate to one of the world's first sustainable cities - Expo City Dubai and a rapidly growing tech market which is attracting big business to the area, it is clear to see that the Emirate has much to offer those looking to work abroad.
However, relocating for work is only sometimes straightforward. It may feel a little daunting, so the UAE has spotted an opportunity to assist those seeking to live and work in Dubai by introducing several new initiatives to make being an Expat simpler and more attractive.
Update to Visa rules
As the UAE looks to strengthen its economy further and attract top talent, the region is keen to make it easier for global professionals to move to work or invest in Dubai. With that in mind, the country has made an essential change to their visa rules by introducing two new visas which apply to skilled workers, investors and the self-employed.
Previously, UAE working visas had to be renewed every two to three years and required sponsorship from a UAE national or employer, but the new visas not only have options to last either five or ten years, allowing for long-term residency, but also permit self-sponsorship. This offers expats more flexibility to move jobs while residing in the region and provides a sense of stability when building their new lives abroad, safe in the knowledge that they can remain in the UAE for the long term.
Five-Year Green Visa: The first of the two new visas is the Five Year Green Visa. Aside from the advantages of self-sponsorship and long-term stability, the visa also makes it easy to get residency permits for family members, including children, spouses and other immediate relatives. It comes with the ability to sponsor male children up to the age of 25 and daughters of any age, and expats are gifted a grace period of up to six months to stay in the United Arab Emirates if the visa is cancelled or expires.
Ten-Year Golden Visa: The second of the new visas is the Ten-Year Golden Visa for exceptional talent, investors, skilled workers and entrepreneurs. In addition to the five-year offering, the ten-year visa extends sponsorship to any family member, supporting staff, or spouse with no limit to the sponsorship amount. In addition, expats on this type of visa can stay outside the UAE for as long as they wish, and an e-visa can be obtained for six months after the residence visa process is completed. Finally, in the unlikely event of the visa holder's death, the Golden Visa allows family members to remain in the country until the expiration date legally.
Golden pension
Another new initiative launched recently with expats in mind is the Golden Pension Scheme. Announced at the start of October 2022 and run by National Bonds, part of the Investment Corporation of Dubai, the pension scheme is aimed at employees who want low-medium risk investment and can be accessed by employees in the UAE simply by employer enrolment, helping expats boost their end-of-service funds. Currently, expats depend mainly on their gratuity as a retirement plan. Being part of a pension scheme will help them save more and even earn profits on their monthly contributions chalking up another tick in the pros column for working in Dubai.
Unemployment insurance scheme
Launching in 2023, The Ministry of Human Resources and Emiratisation (MOHRE) is introducing another financial carrot for those contemplating relocation to Dubai. The unemployment insurance scheme for government and private sector employees is a new initiative which will provide a 'safety net' for workers in the region who will be eligible to receive a monthly payment of up to 60% of their basic salary in the event of job loss. The new scheme will equally apply to UAE nationals and expats and cover government and private sector staff.
What's good for expats is also good for business
The new visa rules, pension options and insurance scheme won't just benefit expats; these initiatives bring some important advantages for businesses in the region by increasing the talent pool in roles which require niche skills. The UAE has seized the opportunity to give themselves a competitive edge to attract the best talent to the region, which in turn is likely to entice more big businesses to the area, further growing the economy and job market. Predictions also suggest that the market will see an increase in temporary contracts as expats on self-sponsored visas are no longer tied to the company that employed them when they first moved.
So, the future for expats in Dubai is bright, with long-term, stable opportunities for those looking to settle overseas.
If you are looking for a role in Dubai or are a Dubai-based company seeking top professionals to join your team, speak to our specialist local recruitment team at McGregor Boyall today and find out how we can help you