How is renewable energy creating jobs?
24 Apr, 2023
5 mins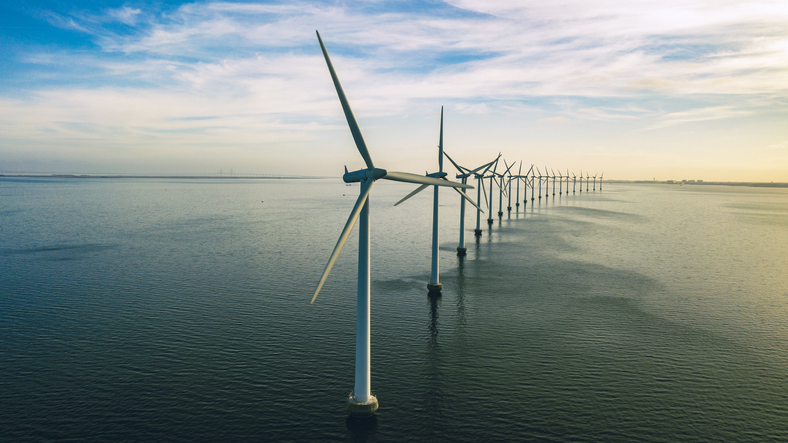 Renewable energy is now one of the fastest-growing sectors in the world as governments and corporations continue to focus on tackling climate change and reducing their carbon footprint.
Employment in renewable energy hit a vast 12.7 million in 2022, up by 700,000 in just 12 months, with around a third of jobs in solar energy and over 31,000 direct and indirect roles in offshore wind-related jobs across the UK.
Experts predict that the renewable energy industry will see further growth on a colossal scale in the coming years, with cheaper electricity from renewable sources potentially providing 65% of the world's total electricity supply by 2030 and the possibility of decarbonising as much as 90% of the power industry by 2050, which would massively cut carbon emissions, help to tackle climate change and create a considerable amount of new jobs in the sector.
As well as being positive news for any professionals seeking employment in the energy industry, it could be particularly beneficial to those in areas of the UK who often feel overlooked regarding job opportunities, technological advancements and innovation. The UK Offshore Wind Industry Council (OWIC) forecasts that there is set to be a rise in offshore wind jobs to almost 100,000 by 2030, with 30% of roles being created in Scotland and 15% in Yorkshire and The Humber. So perhaps the 'Green Industrial Revolution' could help the government hit their environmental targets and goals for levelling up the country.
What sort of jobs are on offer?
Roles within the renewable energy sector are wide-ranging, as projects often need a mix of skills and experience.
Tech is one rapidly developing area with many roles, often known as 'Green Tech' jobs increasingly in demand. These can include careers such as data scientists and software developers who, between them, create programmes to collect and analyse information on carbon efficiency for reporting and risk management.
In addition, there are also many opportunities for various engineers and technicians, including electrical, chemical, heating and nuclear. Generally based on site at renewable energy source locations, these types of jobs can offer exciting opportunities to travel and work around the globe, and according to a recent report from the US, employment is projected to increase in these areas by between 9-10% by 2030.
The sector also requires operational professionals such as project managers, urban planners, and business development and marketing roles to oversee the planning, research, design and implementation of projects, so it may well be that whatever your background, you are likely to find a suitable role within renewable energy.
If you are looking for a new job in the sustainability sector or a company looking to hire more staff for your renewable energy team, contact McGregor Boyall today and find out how our expert recruiters can help.