How levelling up could affect the job market
22 Jan, 2022
5mins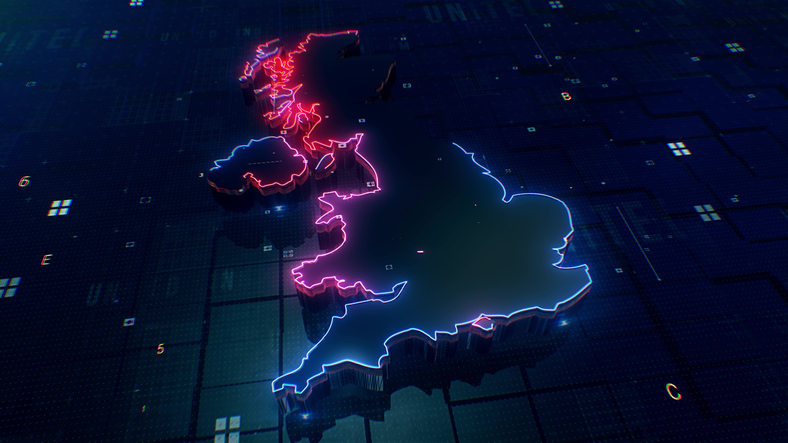 UPDATE:
Since we published this article back in January, the Government has now made a step towards fulfilling their promises on levelling up in the UK, publishing the Levelling Up White Paper.
The name suggests that it goes a long way to evening out investment across the country and take the focus away from what many feel are 'London-centric' policies and power.
The paper is split into a series of 'missions' that the Government plans to deliver on by 2030. The first mission, intended to be a significant driver for business, aims to see pay, employment, and productivity growth across the UK, narrowing spatial economic disparities, with investment in research and development outside of the 'Greater South East' increasing by 40%.
The White Paper also announced Innovation Accelerators. These large-scale hubs of innovation, modelled on MIT-Greater Boston and Stanford-Silicon Valley, will be centred on Greater Manchester, the West Midlands, and Glasgow-City Region. Local businesses and researchers in these areas will support £100 million of new government funding to 'turbo-charge' regional growth.
Other business-focused targets include bringing regional public transport systems much closer to London standards to improve access to major UK towns and cities and help improve user experience, encouraging people to want to live and work in these areas. A further commercially motivated mission is for the vast majority of the country to gain access to 5G broadband, allowing companies to operate anywhere in the UK without being at a technological disadvantage.
Additionally, with the paper offering devolved power to local governments, regional politicians will also have far more say in how money is spent on education, professional training and housing, allowing them to be able to provide people with opportunities to gain skills and find employment wherever they live in the UK.
So, as we wait to see if the Government can deliver on their promise, we will continue bringing you further updates on progress…
ORIGINAL ARTICLE
As the government is due to release its long-awaited "Levelling Up" white paper at the end of this month, the subject of levelling up is high on the agenda for both local governments and individuals living in more deprived areas of the UK.
What is levelling up?
The term Levelling Up refers to the government's pledge to rebalance economic inequalities throughout the UK, where communities who feel they have been left behind due to a lack of investment from the central government are allowed to catch up with the rest of the country.
Key findings of a 2020 report by the Institute of Fiscal Studies (IFS) found that The UK is one of the most geographically unequal countries in the developed world on most measures of regional economic inequality. It also outlined the substantial differences in earnings, wealth, health, educational attainment and social mobility.
It is generally perceived that London and the South East of England receive better funding, allowing for more significant work and education opportunities. They are also considered more prosperous than other areas of the UK, especially the North of England.
The IFS report did state that living standards after adjusting for housing costs, are not unequally distributed and, on this measure, London does not perform particularly well. However, on the whole, left-behind places are mainly concentrated in large towns and cities outside of London and the South East, in former industrial regions, and coastal and isolated rural areas.
What does this mean for economic growth and the job market?
A report published this week by the IPPR North, a branch of the Institute for Public Policy Research, says the UK is more regionally divided than ever, with a 'gulf' between levelling up promises made by the government and the reality of what has been achieved.
The Northern think tank also found that for every job created in the North, three were created in London and the 'Greater South East', plus, in-work poverty has risen in the North from 3.4 million people in 2009/10 to 3.5 million in 2019/20.
Some of the delays to levelling up plans could be attributed to Covid and Brexit, which have affected the Central Government's ability to focus on what could be considered less critical items like levelling up. However, at two years and counting since the promise to improve living conditions for neglected areas, some people may feel that this is no longer a valid excuse for lack of action. Improving job opportunities, further education and pay are now a priority.
There is some positive news however, the IPPR report also found that The North is "demonstrating its potential" with local people, communities and leaders doing "what is needed to level up". As an example, the North now generates 51% of England's renewable energy, and researchers cited their lead in creating jobs in this sector as an area where 'Northern excellence' is thriving without Government help.
Equally, new initiatives are being set up by local governments such as the Mayor of Middlesbrough, Andy Preston, who recently told the BBC that the North East needed to stop the brain drain. He said, "Way too many of our talented and bright people leave the area. Secondly, we can attract bright, talented people from other areas to come here." He said that among the work being done to support this was "the building of new homes, new offices and attracting new types of employers, such as in technology."
Many still see investment in high-speed transport links as a critical component to increased prosperity in the more deprived areas of the country, allowing people to live in rural areas and work in the bigger cities but, in the wake of the pandemic, there is another unexpected twist which could change perceptions of living outside of big cities without compromising an individual's career prospects…
Companies that have chosen to remain fully remote after lockdown or adopt a hybrid working model no longer necessarily mind where their employees are based. Therefore, it no longer matters to many businesses where their employees live.
So, could this see the end of 'geographical salaries' (such as adding London weighting) and help even up pay and giving people the opportunity to live and work anywhere in the country, perhaps staying near where they grew up or closer to family and friends?
And, with that in mind, rather than Covid becoming a cause of the delay to levelling up, perhaps this unplanned by-product of the pandemic could substantially improve prospects for those outside London and the South East and end up contributing towards the solution?
One thing is for sure, while local governments and private industry (and even Covid!) can and are doing their part, the government will need to act on their plans to invest more evenly across the UK to provide opportunities and economic growth throughout the country if they want to fulfil their promise of levelling up any time soon.
If you're looking for your next career move anywhere in the UK or beyond, talk to our expert recruitment team at McGregor Boyall today.