How the Internet of Things is creating new jobs in the tech sector
11 May, 2022
5mins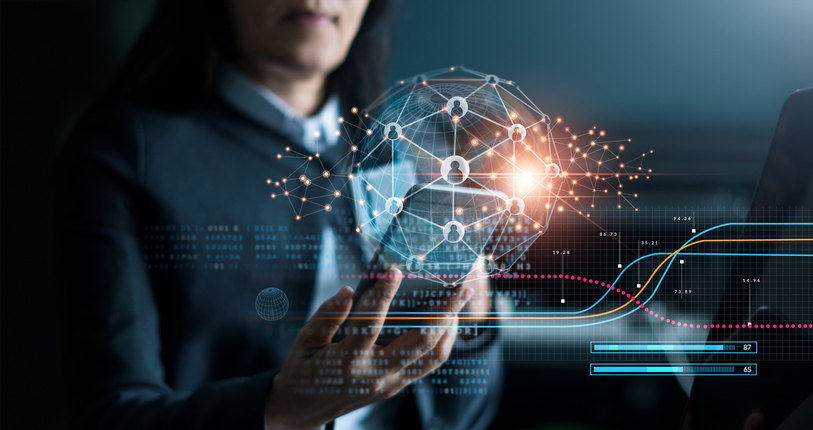 Our lives are becoming increasingly integrated with smart technology, and as we move away from computers being stand-alone devices and tech is embedded into everyday objects, the Internet of Things has come into existence and is developing rapidly.
What is the Internet of Things?
The Internet of Things (IoT) refers to physical objects containing sensors, software, or other technologies to connect and exchange data with other devices and systems over the Internet. It is essentially a way to make inert objects into smart hardware.
It differs from the Internet because it can create information about connected objects, analyse and share the data, and make decisions based on its collected data.
Examples of the IoT in action are home automation, such as operating lights, heating and security cameras controlled by smartphones or voice-activated assistants like Alexa or Siri.
The IoT also has substantial industrial applications such as in; healthcare for remote monitoring of patients; transportation for traffic control, parking and vehicle management and even; agriculture, where data can be collected for a range of environmental needs, including temperature, rainfall, humidity, wind speed, pest infestation, and soil content. It also has uses in the military, manufacturing and many other commercial sectors.
IoT technology is even being used in a humanitarian capacity, with a start-up business, Moeco developing wireless trackers to monitor the safe transit of aid packages and other vital supplies to dangerous and complicated-to-reach locations in war-torn Ukraine.
IoT Benefits & Challenges
The benefits of IoT are clear to see across all walks of life for both individuals and companies, offering cost and time savings through automation, enabling enhanced security possibilities and streamlining processes. Recent research shows that 83% of organisations have improved efficiency by introducing IoT technology.
On the downside, there are concerns over cyber security, with news just this week that there is a DNS bug which could allow cyberattacks on IoT devices. Many businesses recognise the privacy risks of exchanging and storing large amounts of data. They know that customers need to feel assured that their information is being managed safely and responsibly and have ownership of their data.
To combat security risks, there have been calls for global regulations for IoT, and in response, governments around the world are starting to introduce legislation around IoT security; however, in most cases, this is still in its infancy, and there is no joined-up approach with different countries and regions implementing their own rules.
However, not all challenges are bad, and there are challenges creating opportunities within the sector. It's estimated that the number of active IoT devices will surpass 25.4 billion by 2030, and as the industry expands and developments are made, there is a constant need to update technology to enable devices to support more complex functions, find innovative ways to reduce power consumption and allow more significant numbers of 'things' to be connected.
The upside is that the tech job market is looking very healthy. There are increasing opportunities for tech professionals in roles such as; IoT developers, embedded system designers, infrastructure architects and IoT solutions engineers as businesses realise that they need more IoT specialists to support developments.
What the future holds for the IoT
It is predicted that IoT has the potential to generate $4-11 trillion in economic value, with up to 152,200 IoT devices connecting to the Internet every minute by 2025. With legislation being gradually introduced around the globe to make it safer for users, it would appear that the industry will continue to see substantial growth for a long time to come.
If you are looking for your next career move in technology or engineering, or if you are looking to grow your IoT team, contact our expert specialist recruiters at McGregor Boyall and see how we can help you achieve your Tech goals.