HR & Talent Management - Market update 2022
19 Apr, 2022
5mins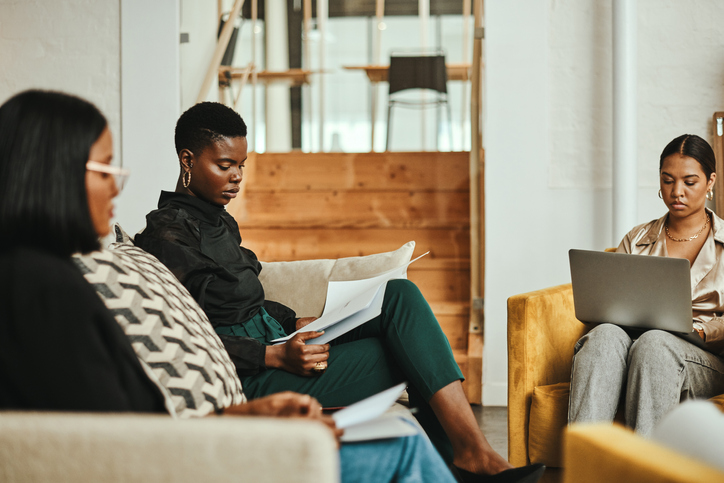 As the world continues to deal with the repercussions of multiple global events over the last 24-months, businesses also have to adapt and evolve to keep pace with the changing market and demands of customers and employees. What has come out of these challenging times is the realisation of just how critical HR is to support shaping businesses and, more importantly, support employees effectively through these difficult times to ensure they remain engaged, productive and physically/mentally healthy.
2022 has continued to be a robust market for hiring across all functions; continuing the trend of 2021, the war for talent is at a peak. Organisations are struggling to retain and engage critical talent, and surges in salaries in the external markets as demand peaks have exacerbated this issue in a market with an acute shortage of talent. We are taking this opportunity to give you a short overview of some changes in demand within the HR market and highlight some of the challenges and opportunities that have led to these roles' evolution.
Future of Work/Culture & Engagement
COVID has had a long-term impact on the way people work, and as firms adapt to operating within the hybrid-working model to incorporate remote-working, there has been a surge in demand for new roles specialising in the future of work, culture and engagement. These roles focus on equipping organisations and employees with the tools to effectively work in the home and office environment, ensuring employees feel supported and engaged. They are also needed to prepare businesses for the future as both roles and technology evolve. As these roles are relatively new, organisations are sourcing talent based on the capability to step into the role, assessing internal and external talent for skills based on project management, culture, engagement, and talent management.
Benefits and Well-being
Linked closely to the above roles, the last year has seen benefits and well-being taking a front seat. They have become critical roles seeking to address the changing needs of employees to support diverse workforces. Mental and physical well-being has also come to the forefront. Benefits and well-being initiatives have become essential in supporting the evolving workplace, increasing demand for roles in this space at more senior and strategic levels. These roles are now integral to the business and encourage employee retention and engagement and enhance the brand and EVP.
Diversity, Equity & Inclusion
D,E&I has become increasingly crucial over the last few years to ensure that organisations operate inclusively. It is essential that the make-up of their organisation is reflective of their diverse customer base and that the workforce is equally diverse at all levels. Diversity is shown to be a key driver for the success of an organisation and is now also seen as increasingly important to both employees and customers. Whilst not the only motivation for D,E&I roles, the events of George Floyd and the Black Lives Matter movement brought into sharp focus that much more is still needed to be done. This has resulted in increased demand for expertise and experienced D,E&I professionals to guide organisations and leaders through this.
Talent Acquisition
In a sharp inverse trend to the beginning of COVID, where many Talent Acquisition teams were significantly downsized, organisations are now frantically trying to rebuild these teams to keep pace with business demand. There is an incredible scarcity of talent available in this space, particularly at the mid to junior level. This has been exacerbated by talent at the junior level being stagnant or nonexistent through the early part of the Pandemic, leading to a lack of talent pipeline at this level. Organisations have to be increasingly innovative in attracting and retaining talent in this space to support demand.
Having a solid Talent Acquisition team is even more critical as the market is incredibly buoyant. Candidates are fielding multiple offers, and there is a talent shortage in several areas. The hiring experience candidates have plays a critical part in decision making, and where teams are under-resourced, the candidate experience is being impacted negatively and, in some cases resulting in a decision to go elsewhere.
Those organisations that are most successful in hiring are those with the candidate experience at the heart of their process, who can be agile and move quickly. They also ensure line managers and participants in the interview process are all aligned and working to engage candidates throughout the process to provide a positive experience. Those organisations that have lost sight of this are losing out.
Change/ Transformation / OD
Every year within the HR space, there has been increasing demand for purist people change / transformation /OD specialists and HR Business Partners with a strong element of change as part of their roles. This has continued to evolve and grow as HR is seen as an increasingly commercial and advisory function that has a critical seat at the table at the strategic level on shaping the business structure and model. Many organisations have undergone and are undergoing systemic transformation to evolve and adapt to the new environment and technology advances. These roles are essential to ensuring that the changes are embedded effectively, and processes are as streamlined as possible to optimise workforce output. This year has been no exception, with high-level demand in this space for this skillset.
HR Business Partners
There has once again been high demand in the Business Partnering space. These roles continue to evolve and become much and more strategic, forward-thinking and advisory in nature. As more of the operational BAU aspects get taken out of the role, the demands in this space are for increasingly more sophisticated experience in driving transformation, agile methodology and evidence of business impact and change they have been able to impart for their business function.
HR as a function has evolved massively over the last two years as the market adapts to new demands from employees and the macroeconomic environment. One clear thing is that the organisations at the forefront of thinking through the embedding of these critical roles within people and HR are at the cutting edge of attracting, retaining, and engaging talent. They will be the ones who will be successful in gaining market share!
If you are looking for your next career move in HR, talk to our expert recruitment team at McGregor Boyall today. Visit their profiles here; Nina Adair, Kara Feller, Natasha Francis.