Where are APAC & The UAE on ESG Reporting?
12 Apr, 2022
5mins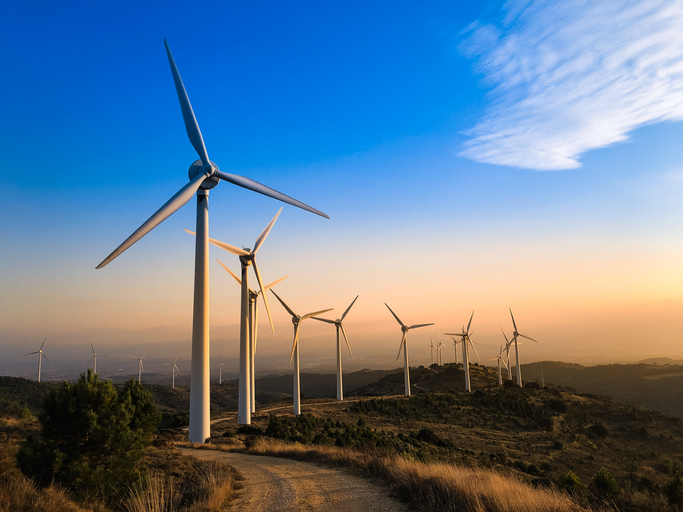 With almost 80% of global investors citing ESG reporting as a critical factor in their investment decision-making, and around 50% also stating that they were willing to divest from companies who are not taking good ESG action, it's no surprise that ESG is an increasingly hot topic on the agendas of businesses and governments around the world.
Most countries in the Asia Pacific (APAC) have been mainly considered ESG laggards, well behind companies' reporting and disclosure standards in leading areas such as Scandinavia and other parts of Europe. In a recent survey of the most environmentally friendly countries globally, the UAE came 42nd. China ranked 120th and India a colossal 168th. There is much work to be done in these regions.
However, this could all change as new ESG reporting rules look set to be introduced across APAC and the UAE. Here we take a look at the current progress being made and how, before long, some of these countries could not just catch up but overtake the West and become world leaders in the ESG arena.
New research has found that APAC investors are starting to improve their engagement with climate change. One report showed that 82% of investors in the region expected active ownership and attention to be a central factor in their investment policy in two years, higher than North America at 68% and only just behind Europe, where 90% considered it necessary. Alongside this, 63% of APAC investors had already made a public commitment to becoming net-zero or were investigating if they could do so.
Therefore, governments in the region are beginning to embrace ESG, recognising that they must introduce disclosure regulations and reporting standards to help APAC businesses improve their green credentials to keep up with the rest of the world if they want to attract investment.
Many global businesses use APAC countries for manufacturing. Based in other locations, these organisations are under pressure from investors and their governments to ensure their supply chain is 'clean' as part of their ESG reporting. If APAC companies don't engage with ESG, they could be cut out of supply chains in favour of 'greener' competitors.
Plans for some of the biggest countries in the region
China: As the world's largest emitter of greenhouse gases, an unenviable label that China is likely looking to shake off, the country has been motivated to address ESG to improve its perception on the world stage. They recently established the Mandatory Carbon Market, which aims to incentivise companies to reduce emissions by making it more costly to use less eco-friendly business practices and help attract ESG investment. They have also been quick to cooperate with the EU to establish common ground on Taxonomy to address classifying sustainable financing.
Chinese companies are also gradually starting to voluntarily report on ESG with some support from China's Ministry of Ecology and Environment, looking to unify the rules. Having already introduced ESG disclosure rules for listed companies in February 2022, the government is now committed to plans for a nationwide mandatory environmental disclosure system by 2025, which could see China propelled from laggard to trendsetter in a matter of years.
India: As another of the world's highest emitters of greenhouse gases, India seems to have also realised the importance of ESG and announced at COP26 last November that it aims to be a net-zero carbon emitter by 2070. In the previous year, the country introduced a 'green bond', the profits of which part-funded the building of new water treatment and sewage plant, with the Finance Minister of India also announcing that "the government will float a sovereign green bond, the proceeds of which will be deployed in public sector projects that reduce carbon intensity in the economy."
The country is taking further measures by introducing mandatory reporting on ESG for its top 1000 listed companies from April 2022, which will include disclosing ESG risks and highlighting mitigation strategy and financial implications to overcome them, as well as reporting on sustainability goals and performance, waste management practices and social diversity of workforces.
Japan: Already one of the more environmentally friendly countries in the region, Japan is trailblazing among APAC countries and could become a global trendsetter in the reasonably near future. The Japan Financial Service Agency (FSA) has recently revised its Corporate Governance Code (CGC) to assist businesses with their ESG and sustainability commitments by drawing greater attention to ESG issues for Japanese companies, requiring board members to manage and report on ESG. The revisions also provide a framework to promote sustainability and encourage dialogue with investors.
Australia: Not always thought of as part of APAC in an economic or cultural sense, but not to be left out, the Australian effort in terms of ESG is worth mentioning here. While considered to have more Western ideals when it comes to issues such as the environment, there have until recently been minimal regulations for reporting ESG data in the country. This is starting to change with reports that Australia has seen a notable improvement from 2020 to 2021 with the maturity of ESG reporting from Australia's top 200 companies, of which 87% are now publishing substantive ESG data. However, the analysis also shows that progress is still lacking in critical areas. Australia may need to be mindful that it doesn't lag behind the rest of the region as ESG initiatives begin to take off.
UAE: The UAE has been somewhat of a trendsetter for a while now regarding climate change, and they have not just embraced ESG reporting, but they have even thrown their hat in the ring to host COP28 in 2023, which they have now been awarded. The move was enthusiastically endorsed by the APAC group of countries, with the UAE being loosely categorised as part of the region by some classifications. The Asia-Pacific group have welcomed the opportunity to promote their rapidly improving eco-credentials through the chance to host the international conference in their region.
In addition, the UAE launched a 'Net-Zero by 2050' Strategic Initiative back in October last year, which aims to achieve net-zero greenhouse gas emissions by 2050 and in November 2021, a panel discussion titled 'Welcoming a Sustainable Future' was held in Dubai. At the discussion, several panel members commented on how UAE companies are beginning to see the benefits of developing a sustainable approach to business and understanding the potential risks associated with climate change both within their operations and the societies in which they operate. It was also noted that investors and consumers are keen for businesses to be ESG compliant. Investors often choose which companies to invest in based on their ESG benchmarks. Consumers are concerned with buying environmentally and sustainably sourced products, which significantly impact economic performance and environmental change.
The UAE seems to have a firm grip on ESG, and up-and-coming ESG regulations and initiatives are being introduced across the APAC nations. Perhaps we will all be taking our lead from the region in the future.
With the world swiftly waking up to the importance of ESG reporting, we've seen a considerable increase in demand for employees within this sector. If you're looking for your next career move or you're looking to build a team to ready your business, talk to our expert recruiters at McGreggor Boyall today.