Why Dubai is becoming the workplace of choice for Tech professionals
03 Oct, 2022
5mins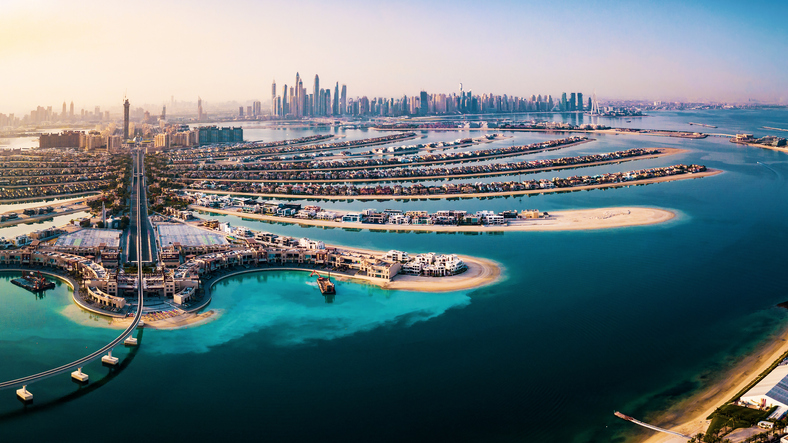 For anyone working in the tech industry, a chance to work overseas can often be appealing, but with a wide variety of opportunities available to tech professionals, how to go about choosing where to relocate can be a tricky decision.
However, it would seem that Dubai is rapidly becoming the destination of choice for many in the sector, and when you look at what the UAE has to offer, you can see why it's an attractive option.
Packages
For starters, a recent survey carried out by global consulting business Mercer found that tech professionals in Dubai can enjoy up to 30% higher salaries than those working in other leading tech hubs worldwide.
Of course, some may be quick to point out that the cost of living is also high in the region, but perhaps somewhat surprisingly, the survey goes on to report that the cost of living in Dubai remains considerably lower than in most tech hubs, including London, Singapore, New York, San Francisco and Amsterdam, with public transport and housing in particular around 50% cheaper.
Added to this is the region's newly adopted 4-day week, now filtering into the private sector. Private companies who align with the shorter working week structure have commented that they have seen benefits for their business with increased productivity and benefits for employees who have reported greater job satisfaction.
Investment in Tech
Aside from the personal benefits of taking a tech role in Dubai, the sector as a whole has seen vast growth in the past few years, with the region now ranking number one globally for foreign direct investment and technology transfer in the AI and robotics sectors and the top 20 most innovative cities in the world.
To continue to attract top Tech talent and sustain industry growth, the UAE has also launched two new initiatives; the Golden Visa - a long-term residency visa that enables foreign talents, including tech professionals, to live and work in the UAE for up to 10 years and The National Programme for Coders – a scheme designed to attract 100,000 coders from around the globe and set up 1,000 digital companies by 2026.
To attract SMEs to the area, including many tech companies, the UAE has also started a global entrepreneurship programme, Scale2Dubai, to support small businesses and start-ups within the region.
Again, here are some compelling reasons to choose Dubai as a place to grow your tech career with a range of opportunities and support from the UAE government if you decide to do so.
But perhaps what sets Dubai apart from other Tech hubs is its commitment to ESG. With the state-of-the-art, eco-friendly Dubai Expo City already open for business, the region is now turning its attention to a new project to build the world's largest, net-zero carbon urban tech district.
Plans for the immense 140,000 square meter district, which will be located along the Al Jaddaf Creekside, were recently unveiled by architects URB, who said:
"With innovation and sustainability at its core, the project joins the global transition towards achieving net-zero carbon goals by proposing a host of 'green' programs and practices. Commercial and educational facilities will equally populate the hub, boasting a biophilic indoor design that promotes wellbeing."
The plan factors in offsetting all carbon emissions from the construction and operation of the district, stating that, in time, it will reduce the footprint of its partner businesses to enable a low-carbon workforce. Designs also integrate sustainability features by including onsite urban farming, solar farms, passive design features, and light and temperature sensors while providing world-class business facilities for conferences, training, research, seminars, and business incubation.
The new Tech district has the potential to house many Tech companies that are likely to be attracted to the opportunity to improve their ESG credentials by working in a sustainable environment. In turn, they will be a more appealing proposition for investors increasingly keen to invest their money in socially responsible projects and organisations. This growth in the Dubai Tech market could create thousands of new Tech jobs and offer an array of opportunities for top Tech professionals who will have the chance to live and work in an environment designed around their well-being.
With COP28 just around the corner in the UAE and the legacy of EXPO2020, Dubai continues to cement itself as a centre for sustainability and Tech excellence. Tech talent who relish being immersed in an environment of innovation will likely continue to flock to the region. It is perhaps no surprise that Tech professionals are placing Dubai high on their list of places to work.
If you are a Tech professional looking to further your career in Dubai or anywhere else around the world, contact McGregor Boyall today and find out how our expert recruiters can help you find your perfect career move.