Dubai: Leading the way on CSR
13 Aug, 2022
5mins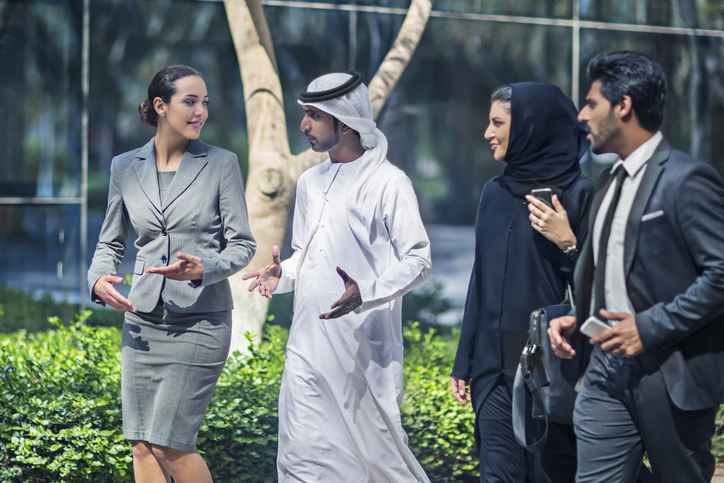 As Corporate Social Responsibility (CSR) remains a top priority for employers and employees alike, the UAE continues to build its reputation as a forward-thinking, ESG-conscious centre for business.
With the sustainable Expo City Dubai opening in just a few weeks, the region seems to be making its mark and attracting big business to the area on the back of its socially responsible credentials - Google, Apple and Samsung all have a presence there, to name but a few.
CSR is embedded in the philosophy of the region. Not content to leave it up to companies to implement their socially responsible activities, since 2008, the Dubai Chamber of Commerce has run its corporate volunteering programme, 'ENGAGE Dubai', to encourage the local business community to participate in CSR.
This year, the programme's 'Give and Gain 2022' event seems to have been an enormous success, reportedly attracting almost 5,000 volunteers from 68 organisations over a month. A whopping 17,460 volunteering hours were contributed overall to benefit around 150,000 people.
Activities included the collection of over 5,100Kg of e-waste and recyclable materials, planting 300 trees, donations of over 24,000Kg of humanitarian aid such as rice, stationery, and clothing, and just under 48,000 meals were served to people in need.
Why CSR matters
ENGAGE Dubai is great for the people it's helping, and businesses are becoming highly conscious of their CSR policies' impact on staff recruitment and retention.
Recent research shows that 82% of millennials consider CSR efforts when deciding where to work, and 70% are willing to take a pay cut to work for a socially responsible organisation. 74% said their job is more fulfilling when they can contribute positively to social and environmental issues. Companies whose workforces are actively engaged in volunteering and giving programmes reported a 57% reduction in staff turnover.
So clearly, the Dubai Chamber of Commerce is well aware that its efforts are both aiding the people of the UAE, who benefit from the help of the volunteers and also attracting top professionals to live and work in the region by offering them an environment which supports social responsibility to help increase job satisfaction and improve well-being for workers.
Couple all this with the UAE's 4-day working week, some of the world's best transport links, restaurants and leisure facilities (not to mention the beautiful climate!), and you can see why many businesses and individuals are keen to relocate to the area. Dubai has clearly cemented its place as a global hub for ESG and CSR excellence.
If you want to learn more about roles in Dubai, contact our specialist recruiters at McGregor Boyall today.