What sort of employee benefits package will attract workers in the US?
07 Dec, 2022
5mins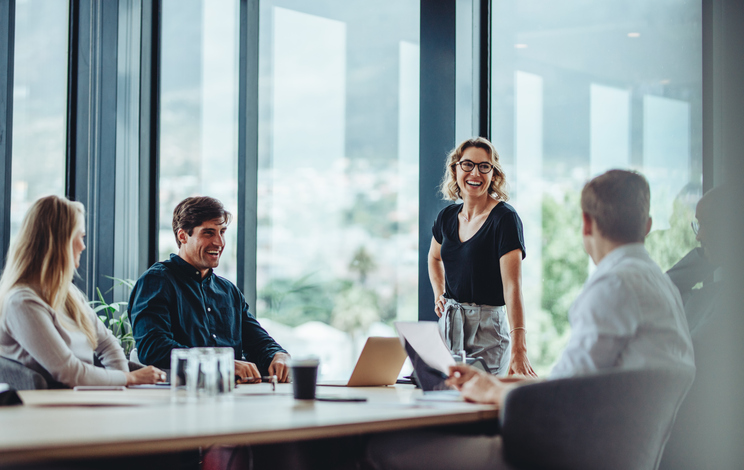 Even though the economy has taken a downturn, there is still somewhat of a war for talent going on in the US market as the older generation continues to leave the workforce in droves, but American college enrolments are falling, meaning that there is a decreasing number of qualified professionals entering the labour market.
Consequently, firms must find ways to attract the best candidates and retain top employees, but with the US in recession, many companies may not be able to offer large salaries. Also, as seen from previous research, wages are no longer always the only draw for workers, so having the right benefits package in place can be vital to securing talent for your team.
What benefits do US workers want?
Historically, American firms have caught the attention of job-seeking professionals with a standard benefits package primarily focusing on health. With the high cost of healthcare in the US and no universal health service available, benefits packages, including private medical and dental insurance, have always been a mainstay of employee benefits. In addition, sick pay has often featured heavily in US benefit packages.
Other benefits proved popular pre-pandemic, including gym memberships, complimentary food at the office and transportation reimbursements; however, in a post-Covid world, are these offerings still relevant and desirable, or do US firms need to refocus to ensure their additional remunerations are still attractive to employees?
Bringing benefits up to date
Recent research suggests that health-related benefits are still a top priority for US workers – this could include; life insurance, sick pay and retirement plans, and medical and dental insurance for employees and their families. Survey results show that American workers in 2022 place more importance on health benefits than any European countries surveyed.
However, in line with other countries, the research also shows that benefits that can help increase happiness - such as flexible working and wellness packages - now feature highly on the list of desirables. Hardly surprising when around 50% of workers have stated that they are prepared to move to a new organisation to improve their well-being. This post-pandemic phenomenon has been created by some workers experiencing high levels of stress and burnout over lockdown and others enjoying improved work/life balance through remote working and increased family time. On returning to more normal working patterns post-Covid, many people realised that greater flexibility and a focus on well-being was something they wanted to maintain. As such, employers are now looking at how to attract and retain talent by offering benefits in these areas.
Understandably, therefore, perks which were previously popular but relied on being in the office to benefit from them, e.g. travel expenses, gym membership and free snacks, have substantially fallen out of fashion.
Future proofing employee benefits
Keeping an eye on market trends and what is sparking candidates' interest can be a great way to stay ahead of the game and attract new staff while keeping existing staff happy. One thing that might be falling into this category across the country is paid leave.
Paid leave is gradually starting to change in the US, which is currently well behind most of the rest of the world regarding vacation days and paid holidays. As more Americans take jobs with international companies, especially where barriers to employment are reduced by remote working, these individuals often find that they are offered the same holiday allowance as other members of staff based outside the US. In many cases, this can be around 25 days of paid annual leave plus public holidays. If US firms want to compete and continue to entice top professionals to join their teams, they may find that offering an increased holiday allowance is one way forward. This also sits neatly alongside mental health and inclusion, creating a package of benefits geared towards many workers' new goal of improved work/life balance.
In addition to this, businesses can look to get creative with their perks to stand out from the crowd, with some companies now beginning to offer benefits with real relevance to their employees, such as student loan assistance, which a change has helped in legislation meaning that organisations can now offer student loan repayments as a tax-free benefit until 2025, with contributions of up to $5,250 per employee. In this time of financial instability, some companies are also offering other benefits that can positively impact their staff, including pet insurance.
Finally, many employees see the advantages of working for a company offering training and mentorship opportunities as part of their D,E&I programmes. As well as improving skills and knowledge, which has clear benefits for the employee and employer alike, these programmes can help workers feel valued, improving staff engagement and job satisfaction.
If you are looking for a new role with an excellent benefits package or want to attract top professionals to join your workforce, talk to our dedicated US recruitment team today and find out how McGregor Boyall can help you.